Project management apps: How three popular picks stack up
Whether you're a visual planner or a more straightforward list-maker, we've got the perfect project management app for you.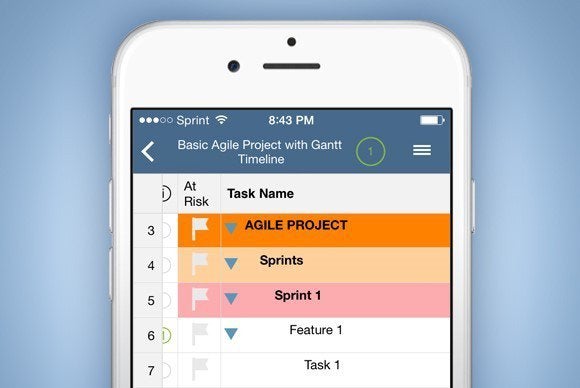 Project management apps are supposed to make your life easier. They're supposed to make it easier to get organized and stay that way, by managing your projects and tasks from one central spot.
That's why it can be so bad when project management apps fail; there are few things more disheartening than a product that promises to make your life easier making it harder instead. We took a look at three of the most popular project apps available today to see how well they worked. The good news? All of them delivered. And better yet, they're each just different enough that you're likely to find one that appeals to you.
Trello
When I first starting using Trello, I wasn't blown away. This project management app, which is available for a wide variety of platforms (Android, Web, iOS, Kindle Fire, and Windows 8) says it can help you "organize anything, together." Sure, that sounds promising, but when I fired it up for the first time, I wasn't sure what to make of its boards, lists and cards. It was once I started using it to get organized -- really organized -- that I began to appreciate the true beauty and simplicity of Trello.
I like that its interface looks remarkably similar in both the mobile apps and the desktop version: It features a good deal of open screen real estate, on which you see your "Boards," which represent all of the projects you have in the works. Creating a board is easy, as is adding lists and then cards, which are the two sub-categories Trello uses for organization. It's a great way to break a big project down into manageable chunks.
You can make boards public, private, or viewable to members of your organization. You also can share boards with others by entering their email addresses. Trello recognizes those that are Trello users and sends an invitation to those who are not. You can assign tasks to fellow users and set due dates, or allow users to claim items they'd like to complete.
Trello displays a column on the right side of the screen that tells you who's working on what, but it doesn't have a space for messages, which would be a nice touch. If you can live without that collaboration feature, you'll find Trello a worthy organizational tool.
Trello's basic features are all available in the free version. Upgrading to Trello Gold ($45 per year) lets you upload files as large as 250MB to your boards (the free version limits attachments to 10MB). It also adds features such as custom backgrounds. The Business Class version (also $45 per year) adds some administrative features for business users.