Primer: Make sense of cognitive computing
If you're confused about exactly what it means from an IT and business perspective, you're not alone.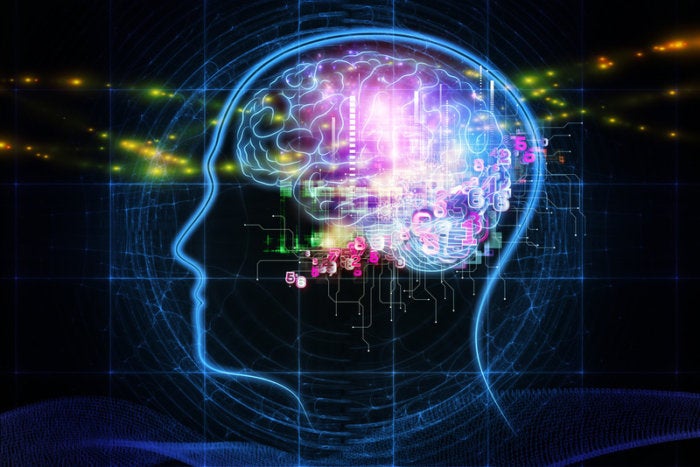 Credit: A Health Blog
If you've been seeing the word "cognitive" a lot lately, you're not alone. And if you're confused about exactly what it means from an IT and business perspective, you're not alone in that either.
To help provide some clarity around the cognitive concept and what it might mean for your organization, I've put together this primer.
What does 'cognitive' mean in the context of computing?
Cognitive computing uses technology and algorithms to automatically extract concepts and relationships from data, understand their meaning, and learn independently from data patterns and prior experience—extending what people or machines could do on their own, says Paul Roma, chief analytics officer at consulting firm Deloitte Consulting.
There are three main ways cognitive computing can be applied today, Roma says:
Robotic and cognitive automation to automate repeatable tasks to improve efficiency, quality, and accuracy.
Cognitive insights to uncover hidden patterns and relationships to identify new opportunities for innovation.
Cognitive engagement to drive customer actions by delivering hyperpersonalization at scale.
How is cognitive computing different from AI?
Deloitte refers to cognitive computing as "more encompassing than the traditional, narrow view of AI [artificial intelligence]," Roma says. AI has been primarily used to describe technologies capable of performing tasks normally requiring human intelligence, he says.
"We see cognitive computing as being defined by machine intelligence, which is a collection of algorithmic capabilities that can augment employee performance, automate increasingly complex workloads, and develop cognitive agents that simulate both human thinking and engagement," Roma says.
Vendors use different names to describe these technologies, says Dave Schubmehl, research director, cognitive/AI systems and content analytics at research firm International Data Corp. (IDC). "Some folks use the name of the types of algorithms to describe the platforms," he says, such neural networks, also known as deep learning, or machine learning.
"These are some of the key ingredients to building these intelligent applications," Schubmehl says. "Some use the generic term in the field for this type of application: artificial intelligence. Yet another group uses the phrase coined by IBM researchers when they were working on Watson for the 'Jeopardy' challenge: cognitive computing. In all of these cases, the terminology is more or less describing the same field of effort."
How widespread will the use cognitive computing and AI be over the next decade?
The technology will be "extremely common as an aspect of applications," says Whit Andrews, vice president at research firm Gartner. The firm has predicted that by 2018 30 percent of interactions with technology will be through "conversations" with AI. And by 2020, AI will be a top-five investment priority for more than 30 percent of worldwide CIOs, Gartner estimates.