On1 Photo 10 review: From suite to sweet: photo editing app does it all
Looking for an alternative to Photoshop and Lightroom? Photo 10 has a lot to offer to photo editors.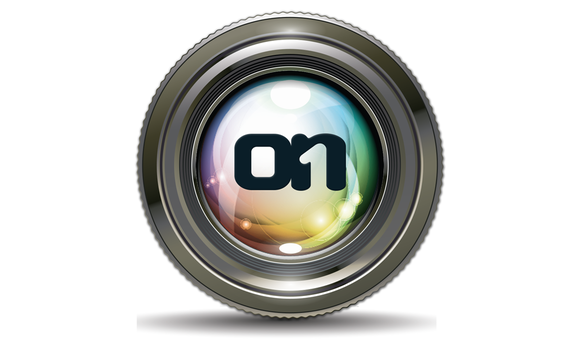 For about a decade, On1's photo editing tools have been marketed and used primarily as plug-ins for Adobe Lightroom, Apple Aperture, or Adobe Photoshop. Each tool was an independent, one-trick pony and appropriately named: Perfect Black and White, for example, or Perfect Portrait. A couple of versions back, On1 began rolling these mini-apps into a Perfect Photo Suite that allowed users to access all the tools from a central dashboard independent of Lightroom or Aperture. The latest version—renamed On1 Photo 10—takes this plan to the next level. Photo 10 is no longer a suite in name or design: It's now a pretty well integrated app.

An ordinary vacation snapshot improved quickly by simple adjustments to tone and color in the On1 Photo 10's Enhance module. Credit: William Porter
Yes, you can still use it as an adjunct for Lightroom or Photoshop; if you do, you will welcome Photo 10's improved speed and cooperation among the modules. But for at least some photographers willing to "think different," the big news with this release is that On1 Photo 10 is ready to stand on its own as an alternative to both Lightroom and Photoshop.

The first image (top) is the picture I took in Udvar-Hazy Museum of Flight outside Washington, D.C. The second image (below) was created using layers in On1 Photo 10; the museum has been masked out and a star layer placed behind. Credit: William Porter
New name, new look
The elements of the former suite have been rearranged in Photo 10 for a cleaner, more efficient workflow. Perfect Black & White has been rolled into the Enhance module. The features that used to be found in Perfect Resize have been reassigned: resizing is now in a vastly improved export pane, and cropping is now found in the editing modules. And the various modules are no longer accessed via titles at the top of the window, but instead, via buttons in a bumper on the right side of the screen.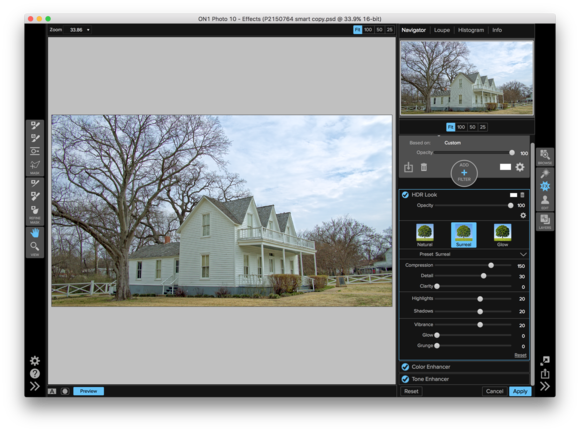 The editing interface of On1 Photo 10. The four modules (Enhance, Effects, Portrait, and Layers) are accessed via buttons in the bumper on the right edge of the window. In the Effects module (active here), you select presets and/or filters and stack them to get the result you want. Every filter can be masked using tools in the bumper on the left.