Office Online vs. Office 365: What's free, what's not, and what you really need
Free Office Online is a great deal, but paying for an Office 365 subscription gives you some hard-to-beat perks. We'll help you decide which way to go.
With the mobile apps, users can view, create, and edit Office documents for free, and sync those files with Microsoft OneDrive or Dropbox cloud storage. However, only paying customers are able to do things like change track or accept changes, or format text into columns.
What's not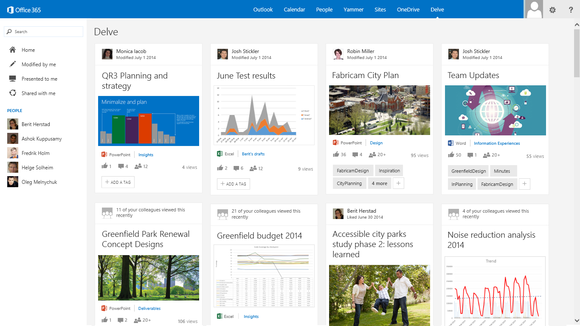 Office 365 subscribers get full-featured applications and advanced features, like the Delve content management tool.
If you need more than basic document creation and editing capabilities, the free Office Online apps aren't for you. Getting access to the more advanced functionality requires investing in the Microsoft Office suite, and the best way to get Microsoft Office is with an Office 365 subscription.
Microsoft offers Office 365 Personal and Home, as well as a variety of plans for businesses of all sizes. Office 365 Personal is $7 per month (or $70 per year). Office 365 Home costs $10 per month (or $100 per year) and can be shared by up to five individuals. Office 365 business plans include some features aimed specifically at business users, and are billed differently--starting at $8.25 per user, per month, if you want the full Microsoft Office suite.
No matter which of these Office 365 plans you choose, each user also gets the full Office Professional 2013 suite for either a Windows or Mac PC. The Office 365 subscription also unlocks the full functionality of Office on a tablet or smartphone, and provides additional perks like Skype calling minutes, and unlimited OneDrive storage instead of the 15GB Microsoft provides for free OneDrive accounts.
What you really need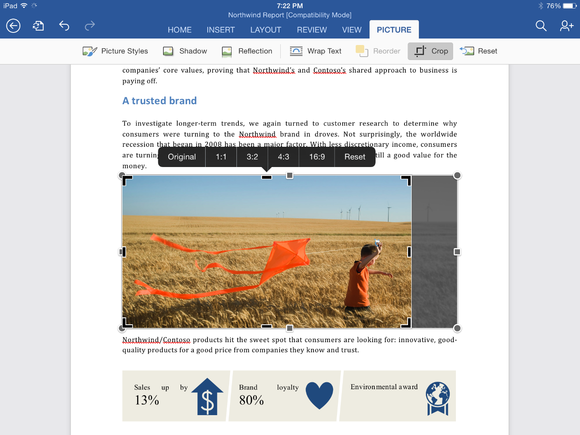 Office for iPad and other free movile versions have enough features for the vast majority of everyday users.
The Office Online applications are enough for most people. Word, Excel, PowerPoint, and OneNote cover the things the vast majority of people use from the Microsoft Office suite. If you factor in Outlook.com as well, the free Office Online tools seem to cover the bases.
The free Office mobile apps have limited capabilities. They allow users to create, view, and edit files, though, and include the basic features most users rely on.
If you need Access or Publisher, though, Office Online won't work for you. In order to get either of these apps as part of a suite, you have to buy Office Professional 2013, or subscribe to Office 365--which comes with the rights to install Office Professional 2013 on multiple machines. And if you want to be able to do things like change the orientation of a document, insert section breaks, or other advanced functions from a tablet or smartphone, you'll have to sign up for Office 365.