No robots required: AI will eliminate these jobs first
AI is poised to shake up IT work, eliminating jobs and creating opportunities alike
Eventually, some low-level IT functions, such as problem management or provisioning of new employees, could be handled by an AI-based front end like Amelia, says Crane.
"You'd tell her you need equipment for three people you just hired, and she could look up their information in the personnel database, figure out which equipment and security codes they need, and configure them appropriately," he says. "This is where you really start to save money and speed up the management of your IT environment."
While automation like this will likely replace employees on the lower end of the IT spectrum, these are jobs that have largely been outsourced or offshored already, Crane adds.
"Front-line support people typically escalate 80 to 90 percent of the problems they encounter," he says. "Why not use computer diagnostics for that process?"
Smarter security
Another area where AI will change the lives of IT pros is its ability to sift through petabytes of data, identifying patterns and looking for anomalies.
"Some IT departments have to examine billions of actions a day from log files or streaming events, such as network security on connections," says Nik Rouda, senior analyst at Enterprise Strategy Group. "Humans can look at perhaps a few hundred a day. AI will be able to learn what's suspicious, flag it, and even respond."
That makes it a prime candidate for identifying zero-day vulnerabilities and defending against botnet attacks, says Carl Herberger, vice president of security solutions at Radware, a cloud-based security service.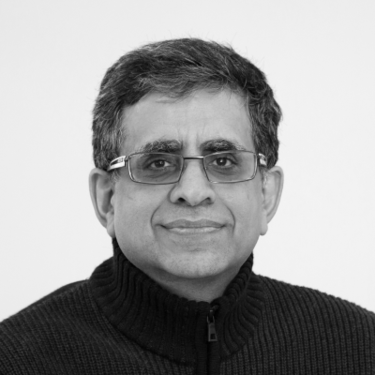 "We live in a world where machines are going to continue to squeeze out humans. That's definitely going to happen." -- Anant Jhingran, vice president and CTO, Apigee
"Most of the major security threats -- like application DDoS, brute force, and SQL injection -- are executed at least in part through botnets designed to select actions based upon the anticipated responses from a human defender," says Herberger. "As people have become increasingly predictable in detection and mitigation, the bad guys are designing tools to adjust to our defenses faster than we can detect their changes. AI and automation will be critical in fighting back."
But with the number and seriousness of attacks growing daily -- and an estimated 209,000 openings for cybersecurity professionals yet unfilled -- AI would serve to supplement security officers, not replace them, says Brad Lovering, co-founder and chief engineering officer at IT security firm SignalSense.
"I don't think anyone working in cybersecurity right now is worried about losing their job to AI, because expert human insight is still so highly valued and the field is so drastically understaffed," says Lovering. "But I certainly see a future where AI can sense, signal, and squash these issues with little or no human intervention."
Previous Page 1 2 3 4 5 Next Page