Netflix Flixtape review: It's all mixed up (and ultimately not worthy of your time)
The buggy, flawed new Flixtape feature is more fun than useful, and more frustrating than fun.
Netflix's new Flixtape service, which makes playlists of six movie or TV titles that users can send to friends, sounds like great fun—for about five seconds. Give it about a minute's thought and it makes a whole lot less sense. Netflix wants you to think of this new feature as a mixtape for movies and TV shows. Everybody loves the mixtape, right? But where songs last a few minutes each, a TV-show episode runs at least 30 minutes, and movies can run for hours. Who has time to sit through that kind of marathon viewing?
Flixtape is free, but you'll need a Netflix subscription to watch the videos in the playlists you'll create. But your time is valuable, and I can't recommend that you waste much of it using Flixtape. You might impress someone with your curating skills, matching up titles into some kind of cohesive theme, or you could send your significant other a list of goopy romance titles, but it doesn't really do anything that's terribly useful.
Flixtape is buggy and clunky in its debut iteration. Point your browser to flixtape.netflix.com and you'll be greeted by an animated graphic comparing the service to the mixtapes of old, back when people used to record collections of songs on a cassette tape to give to friends. Then you'll be offered two options: Pick a list of canned mixes ("Made for You"), or "Make Your Own" by typing in a title or a keyword. Click the "inspire me" button to see some suggestions.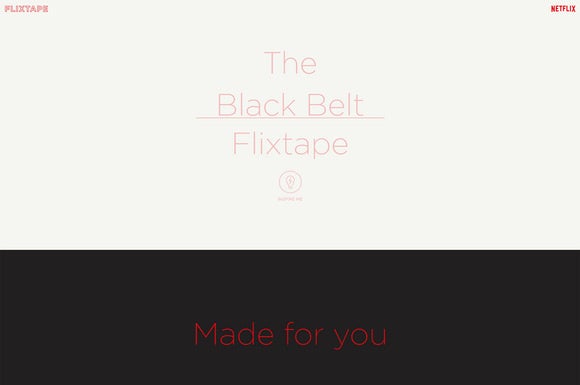 The first step is to create your own Flixtape, or to choose from a number of canned ones.
I started by picking the suggested "The Summertime Flixtapes," which included Moonrise Kingdom (great!), the surfing documentary The Endless Summer (good), Wet Hot American Summer (okay), Grease (um, okay), but also High School Musical 2 (sorry, but no) and something called Staten Island Summer, which I have never heard of and that has earned a whopping one-and-a-half-star user rating on Netflix's site.
Then I tried to make my own mix. The first step is to type in a keyword or keywords that will be the title of your Flixtape. The service will respond by providing three movie or TV titles, and giving you the option to add three more (or to replace the suggested titles). My Pulp Fiction Flixtape came up with titles that had nothing to do with pulp fiction (the literary genre) or Pulp Fiction (the Quentin Tarantino movie). My "Super Cool Happy Hamster" mix just caused the system to spin around in confusion. The second time I tried it, it practically shrugged and gave me Forrest Gump.