Netatmo Presence review: This outdoor home security camera/floodlight justifies its high price tag
It costs almost twice as much as some of its closest competitors, but you'll only pay once because there are no subscription fees.
The Presence has infrared night vision, of course, but most people will configure the camera so that its motion sensors will also turn on its huge floodlight when anyone steps into their 50-foot range. This serves two purposes: The camera can capture even more area when its light is on, and intruders will reflexively look to the source of the sudden light. Boom, they've presented their face directly to the camera, which will capture their mugs in up to 1080p resolution. The LED floodlight itself produces 1000 lumens of brightness, which Netatmo says is equivalent to a 120-watt halogen lamp. The floodlight is very bright, but you can dim it within the app if you find it too harsh for outdoor gatherings.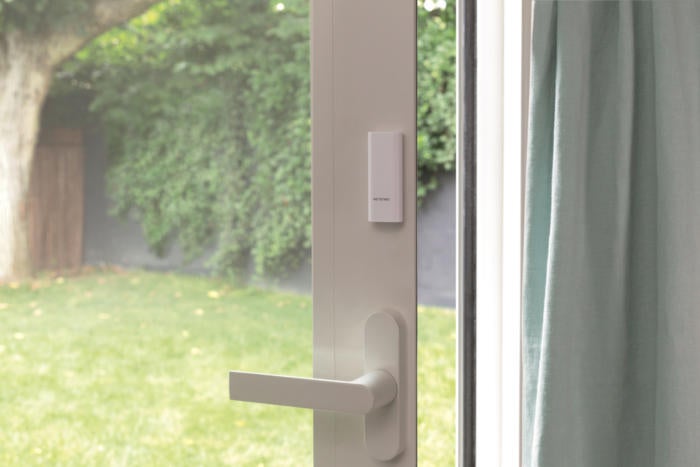 The Presence is also compatible with Netatmo's Tag door/window sensors, which can provide another means of triggering the camera and floodlight.
Netatmo Security app
If you find the motion sensor's 50-foot reach to be too deep, so that people walking down the sidewalk or moving cars on the street are setting off the camera and floodlight, you can create trigger zones on Netatmo's Security app (the same app used to connect to Netatmo's Welcome indoor security camera). This works by drawing boxes on your Android or iOS smartphone or tablet with your thumb and index finger, but I found doing it with any precision to be maddeningly difficult. This is a minor complaint, though, as you'll only need to do it a few times during your initial installation. If it really bothers you, use the Netatmo web app on your computer and draw the zones with your mouse.
When anything moves within those alert zones, the Presence will record a video/audio clip and—if it's dark—turn on its floodlight (unless you configure it otherwise). The camera will also attempt to identify the source of movement as an animal, a person, or a car and then send a message with that information to your phone. The video clips won't be attached to these messages, though; you'll need to open the Security app to see them. Finally, you'll receive alerts if the Presence goes offline and when it comes back. The Presence is also compatible with Netatmo's Tag door/window sensors, providing additional ways of triggering the camera and the floodlight.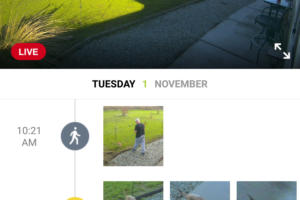 This is the user interface from Netatmo's Security app for Android. The large window at the top displays a live feed that can be expanded to the full screen. A timeline with thumbnail images and icons indicating what type of motion triggered the camera.
Previous Page 1 2 3 4 5 Next Page