Netatmo Presence review: This outdoor home security camera/floodlight justifies its high price tag
It costs almost twice as much as some of its closest competitors, but you'll only pay once because there are no subscription fees.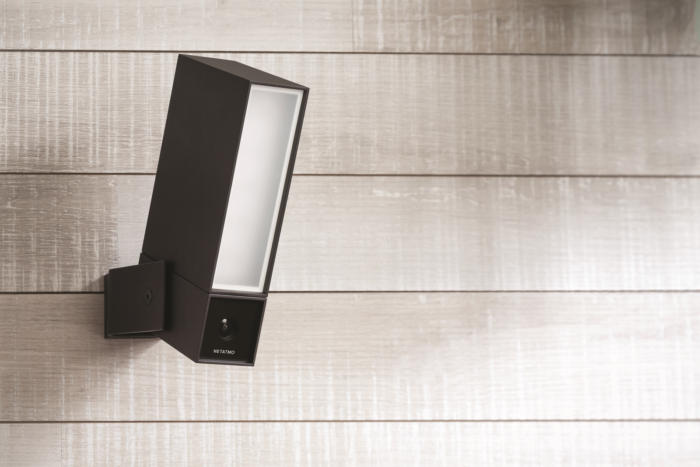 Wi-Fi security camera/porch light mash-ups like the Netatmo Presence make a whole lot of sense. The best place to locate an outdoor security camera is near an exterior door, and exterior doors nearly always have porch lights nearby. That instantly eliminates the biggest hassle with installing an outdoor security camera: The electrical wiring needed to power the camera is already in place.
Since most burglars break into homes through entry doors, that's also an ideal location to mount a camera. It's one of the reasons I like the Kuna Security Camera & Smart Light I reviewed last June. There's also one significant drawback to this approach, however; porch lights are almost always controlled by a wall switch. Turn off the switch and you shut down your security camera until you flip the switch again. I'm no electrician, so my low-tech solution has been to remove the switch's cover plate and tape a strip of transparent packing tape over it so that it couldn't be toggled.
The Kuna is much less expensive than the Presence, and it has one key feature that Netatmo's product doesn't, but the Presence will cost much less over the long run. That's because Netatmo doesn't store your video in the cloud and charge you a subscription fee to access it. More on that later.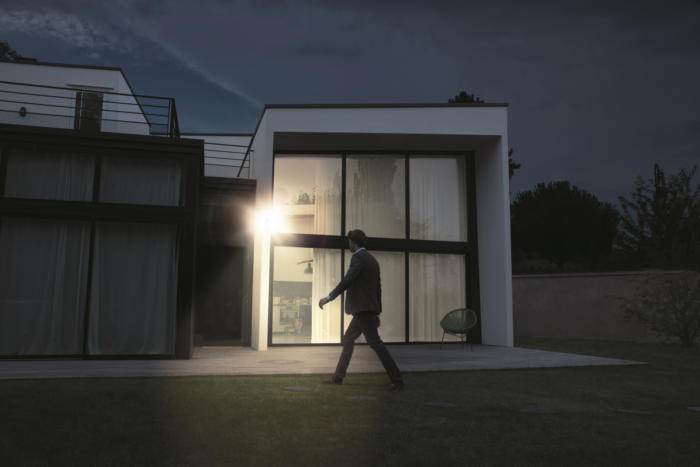 In addition to being a very good security camera, the Presence is outfitted with a powerful (1000 lumens) LED floodlight that can be triggered by a motion sensor. The light can be dimmed for outdoor gatherings.
An effective camera and floodlight
I'm sure the first thing you'll want to know about the Presence is the quality of its video camera and its effectiveness as a porch light. Both are excellent. The camera has a 4MP CMOS image sensor (albeit one with a fairly narrow 100-degree field of view), and you can move the camera itself left and right and up and down—again, to a limited degree—to capture the area you're interested in monitoring. In my installation to the left of my patio's screen door, I was able to capture a broad swath of my yard, nearly my entire porch, and about two-thirds of the door itself.
An onboard microphone records ambient sounds, but sound won't trigger the camera to record and there's no speaker for two-way audio. That means you can't communicate with anyone in the camera's view. It's one of the features I like about the Kuna, that device will even play pre-recorded audio clips to discourage unwanted visitors from hanging around your door.