Microsoft's unified government cloud targets public sector
Microsoft established a presence in the government market with Office 365, but the software leader is adding to arsenal with Azure Government and Dynamics CRM Online for Government.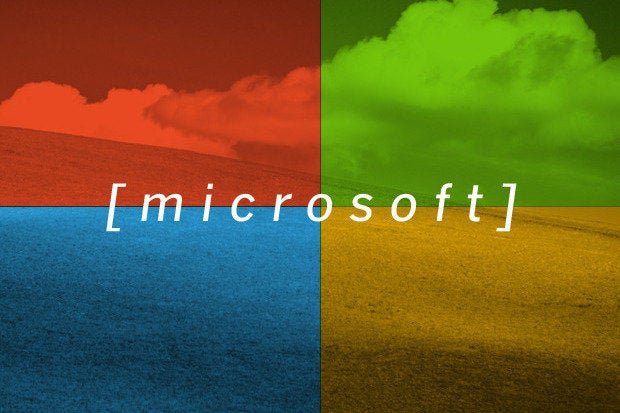 Credit: Thinkstock
Microsoft is advancing its suite of cloud computing products for the government sector, rolling out versions of the Azure platform and Dynamics CRM specifically for the public sector to join Office 365 Government in the firm's cloud portfolio.
On Tuesday, the software giant announced the general availability of Azure Government, and is signaling that public-sector clients in short order will be able to obtain a version of its cloud-based CRM product geared exclusively for government environments.
Microsoft CEO Satya Nadella makes the announcement at a conference in Washington this week. The company is billing the new offering as a unified cloud solution for the public sector, and a major step forward in its government business.
"This is a huge milestone for us in really announcing where is Microsoft going and what are we delivering in compelling and differentiating value to our customers," Greg Myers, Microsoft's vice president of federal sales, said in an interview.
Microsoft's Newest Cloud Offering Merges Productivity and Collaboration
Myers calls Microsoft's newest offering for the government a "coherent and consistent cloud architecture," one that merges the productivity and collaboration tools in Office 365, already in use by nearly 3 million public-sector users, with the company's cloud-based platform and CRM suite.
Myers explains that the basic functionality of those applications, familiar to many private-sector CIOs, has not changed. Rather, Microsoft is updating the deployment options to better suit the needs of the government community, including offering hosting within U.S.-located data centers that are exclusively available to public-sector clients and managed by security-cleared employees.
"There's nothing new here in terms of the code set, per se," Myers says. "We are announcing the concept of the more complete, robust, scalable, enterprise-grade, secure and connected cloud specifically for government."
The new applications, formally known as Azure Government and Dynamics CRM Online for Government, are both under FedRAMP review, the government's security evaluation process for cloud services. Myers anticipates "imminent" FedRAMP approval for Azure, and hopes the government CRM product, slated for general availability in January, will soon follow.
Upon securing the sign-off from FedRAMP's Joint Authorization Board, Microsoft expects to promote its new cloud suite to agencies across the federal government, the largest single purchaser of IT with a roughly $80 billion annual budget, as well as state, local and tribal organizations. Taken together, the government market "is the largest vertical inside the company," Myers says.
Nadella Reiterates Mobile-First, Cloud-First Message to CIOs
In Washington, Nadella intends to reiterate his positioning of Microsoft as a technology provider focused on delivering a "mobile-first, cloud-first" work environment, a message he has embraced as something of a tagline since taking the top spot at the company in February.