Microsoft's new Windows 10 beta build improves touchpads, updates Photos, and stabilizes your PC
Let's hope this all leads to a more stable Windows 10.
Microsoft also updated the Photos app, adding a new light theme and a horizontal navigation bar.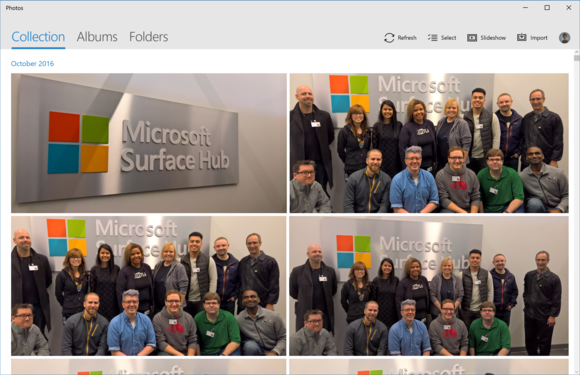 Behold Photos' new light theme.
Microsoft also added a number of other tweaks:
Inside Narrator, Windows 10 will now read back entries inside form fields—a nice upgrade for the visually impaired.
Touchpad sensing has been improved: Microsoft has enhanced the detection of left and right clicks, reduced "false positives" in two-finger tap detection, and improved pinch-to-zoom.
If you uninstall one of the pre-installed apps on Windows, that app will also be gone after you upgrade your build.
If you do run into a case where you're having problems signing into games using Xbox Live (see the blog post for the specific fix) the Registry Editor has been improved with an address bar so you can see where you are.
Finally, Microsoft reminded users again that if you haven't upgraded an old Insider build, be sure and do so. They can expire!