Microsoft's dropped a huge Windows 10 Preview Build 15002 ahead of the Creators Update
Let's put it this way: It's too big for a single article.
A tidier Start menu and Notifications drawer
It's not officially time for spring cleaning, but Microsoft is allowing developers and users to spiff up the Start menu and notifications drawer.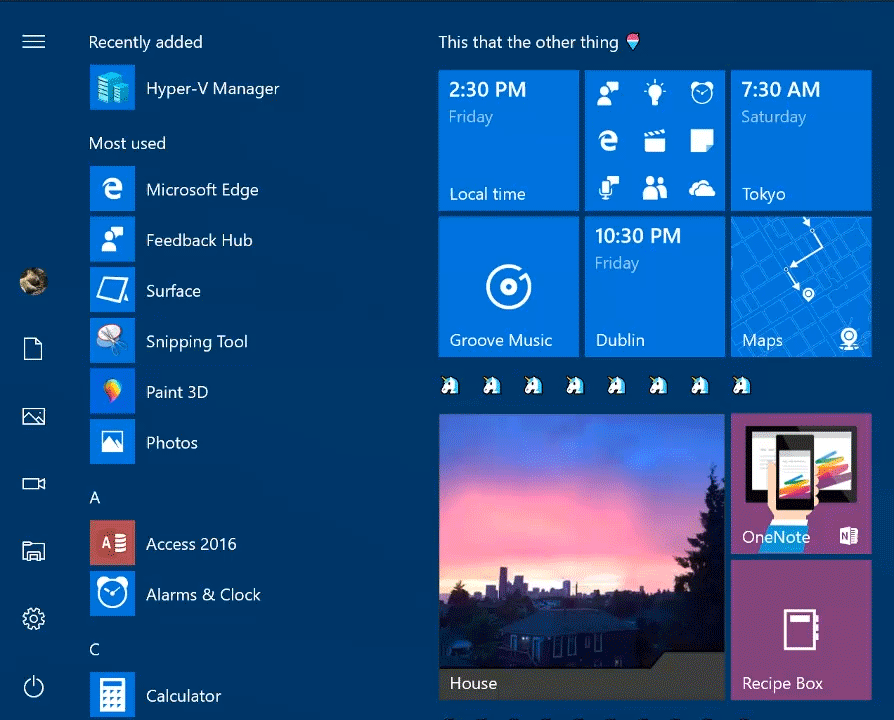 Windows 10's new Start menu folders.
Windows 10 phones already enjoy this feature: the ability to drop several tiles into a custom folder on the Start menu. Now Windows 10 Insiders will get it with Build 15002, and taking advantage of it is easy: Just drop one app on top of another, and name the subsequent folder. If you do so, though, you'll lose the "live tile" effects of a standalone tile.
Microsoft has also made it easier for developers to carve out custom subgroups inside your Notifications drawer, cleaning up that clutter.
Scaling, snipping, and sharing upgrades
Occasionally when you redock your laptop, you may notice your desktop icons suddenly shift position randomly, or change size. Build 15002 tries to solve that problem, with an improved scaling option in Settings. Likewise, Windows now offers better placement support, as well as smooth resizing of desktop apps.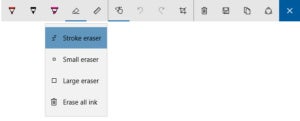 Windows Ink also boasts a new, long-overdue stroke erase feature, handly when marking up web pages to share.
Microsoft's also made changes in how you can share the content from those apps. I use Windows 10's built-in Snipping Tool to grab an image, but OneNote's Win + Shift + S command can do the same thing.
Sharing that snippet (or a web page, or some other piece of content) is more contextual, and the Win + H command has been removed.
Improved Cortana commands and reminders
Microsoft is always updating Cortana, and remembering what exactly you can do is always a challenge. Cortana's Notebook can help, as you can check out some of your available options in the various categories. Now, however, Cortana will auto-suggest commands based on what you're typing, helping you figure out what you can do next. Reminders can also be scheduled monthly (finally!) for suggesting bill payments and other recurring events.
Triggering Cortana, though, has changed: Gone is Win = Shift + C. Instead, the new command is a simpler Win + C, which should have been there in the first place.
Windows Defender: Refresh Windows on demand
Microsoft previously allowed Windows 10's built-in antivirus, Windows Defender, to share responsibilities with a second antivirus program. Defender has new options to run full, quick, or advanced scans, with a report on your PC's health.
The most notable change, however, is the addition of the Windows 10 Refresh Windows command within Defender itself. This is a fairly major undertaking, as Refresh Windows removes most of your apps, though not your personal data. Still, if your PC is running slow, Refresh Windows is a good fresh start.