Microsoft's dropped a huge Windows 10 Preview Build 15002 ahead of the Creators Update
Let's put it this way: It's too big for a single article.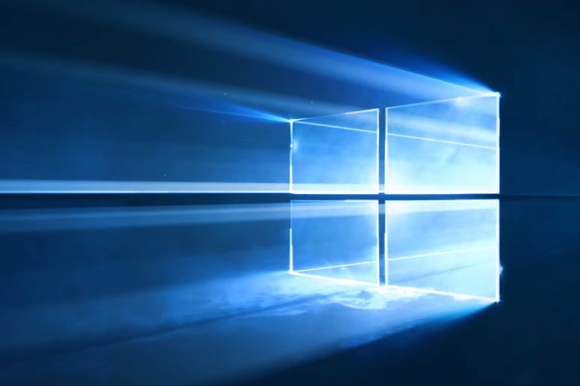 The Windows 10 Creators Update is due early this year, and Microsoft served up what you might call a hearty appetizer Monday morning: its massive Windows 10 Insider Preview Build 15002, with so many improvements that we will limit this article to a discussion of front-end changes.
Build 15002 is being released for the PC only, as part of the Fast Ring of Insider builds. Be aware of a few bugs: Miracast connections won't work, and the Netflix app probably won't render video (instead, use Edge).
Why this matters: Microsoft didn't specifically mention the Creators Update in the context of the new build, but this truckload of features has certainly been added with that update in mind. All of this will probably arrive on non-Insider PCs later this spring.
What Insiders will see in Build 15002
Here's a short summary of the new front-end improvements in Build 15002, which we'll break out in detail below.
Microsoft Edge updates, specifically with regards to tab management
Tiles in the Start menu can now be placed into folders
Scaling, snipping, and sharing improvements
Suggested Cortana commands
On-demand Windows Refresh in Windows Defender
Blue-light controls in Settings
Narrator upgrades
Microsoft Edge upgrades
Microsoft Edge continues to improve
An unfortunate number of people used Microsoft Edge when it first came out—and passed on it. But the Edge team hasn't stopped rolling out improvements, and there are two key ones: a tab preview bar, as well as a tool to resume tabs that you've set aside.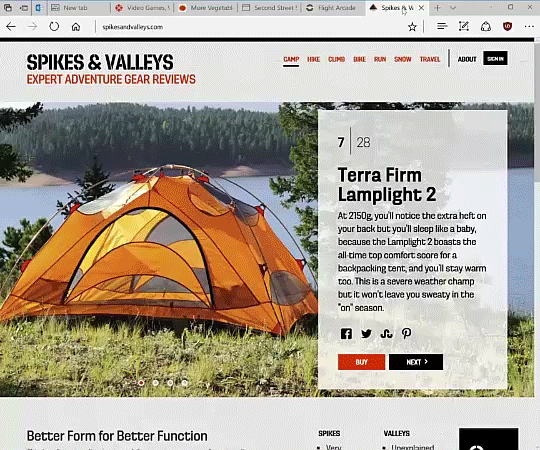 Edge has a new "set aside" tab feature.
You'll probably find the latter feature more worthwhile. Other browsers offer the ability to restore tabs when the browser crashes or you accidentally close the window. Edge calls this "setting aside" the tabs, adding an icon in the upper left-hand corner to do so, plus another icon to restore them.
Edge also now offers a tab preview. Some browsers, like Opera, allow you to hover over a tab to project a small image of what the tab displays. Edge, on the other hand, now shows a little caret symbol to nudge your attention upward. Click it, and you'll get a carousel of what each tab is currently showing.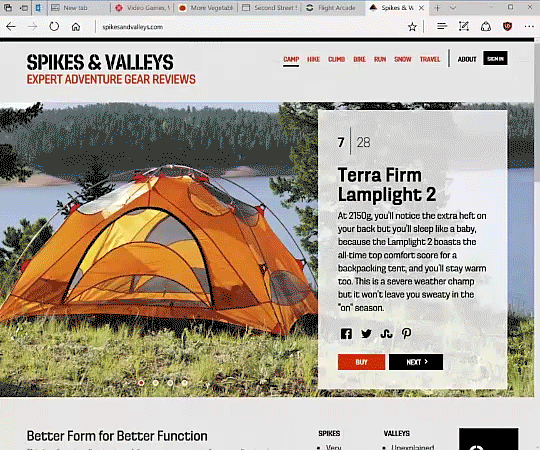 Windows 10's new tab preview within Edge.
Build 15002 offers one Edge feature everyone should like: auto-blocking Flash. Last year's Anniversary Update auto-paused the infamously unsecure Flash. The new build goes a step further: It won't load Flash at all unless you explicitly tell Edge you want to run it.
Edge has one other subtle improvement: You can now launch either a standard browser window or an InPrivate window directly from the taskbar. It's a small convenience, but a welcome one.