Microsoft Teams targets Slack in crowded collaboration market
Microsoft took its time developing the Teams collaboration app for enterprise, but the service's success will likely have less to do with timing and everything to do with its 85 million Office 365 customers.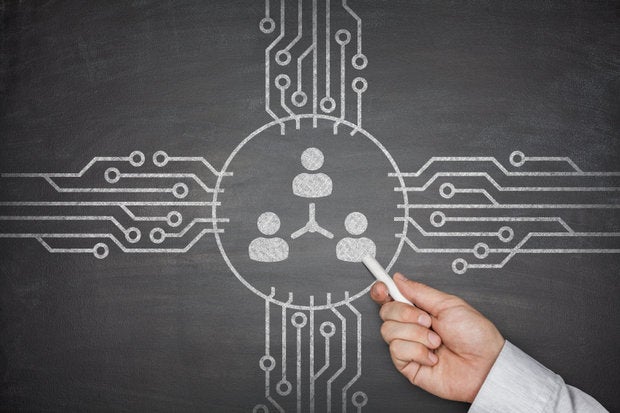 Microsoft yesterday entered the bustling enterprise collaboration market with Microsoft Teams. The Slack competitor borrows heavily from that app's design and user experience and is available in beta for Office 365 enterprise and small business customers. Microsoft Teams is expected to become widely available in early 2017.
CEO Satya Nadella described Microsoft Teams as a "chat-based workspace" during a press event. "It's where people can come together in a digital forum to have casual conversations, work on content, create work plans, integrated all within one unified experience designed to facilitate real-time conversations and collaboration while maintaining and building up that institutional knowledge of a team," he said.
Microsoft Teams is purposefully customizable
Microsoft Teams is customizable, because no blueprint or universal tool exists for collaboration, and no two teams or projects are the same, according to Nadella. Similar to how Outlook merged email, contacts and calendar, Microsoft Teams aims to bring together chat, meetings, notes and AI, he said.
Patrick Moorhead, president and principal analyst at Moor Insights & Strategy, is optimistic about Microsoft Teams, because it accommodates new work styles, works with existing Office 365 deployments and supports widely accepted enterprise security and compliance requirements.
Microsoft's threaded chat feature is open to all members of an organization by default, but users can also establish more narrow channels or message privately with colleagues. Microsoft Teams integrates with other services in the Office 365 suite, including Skype for Business, Word, Excel and PowerPoint. A tab bar also lets people pin frequently used services to specific channels. At least 150 companies already use Microsoft Teams, according to the company.
Microsoft Teams complements Skype and Yammer
Microsoft positions the newest addition to its Office 365 family as a chat-based workspace focused on real-time collaboration. Microsoft Teams serves different needs than Yammer, which acts as a company bulletin board, and Skype, a real-time communications tool, according to Nadella.
Ron Markezich, corporate vice president of marketing for Office 365, says Yammer is "the social network built for work, where you're putting out information, or collaborating with people, or looking for information." Teams is designed to help employees work directly with their teams on specific projects, according to Markezich.
Microsoft started work on the tool about 18 months ago, Markezich says. It differs from Slack, because it can be used by any company, regardless of their preferred productivity toolset, but Microsoft Teams is part of the Office 365 suite and available only to customers with paid enterprise or small business plans. "Our strategy with Office 365 is really to emphasize the value of having a set of best-in-breed solutions integrated across a full suite," he says. "You can choose to piece together 10 different siloed applications or you could actually have a fully integrated suit."