Microsoft Pix review: iOS photography app uses artificial intelligence to rival Apple's Camera
AI-based iOS shooter focuses on people but offers minimal after-shot flexibility.
In extreme low light, Pix often performed poorly. While the Camera app can be set up to use the camera's flash, Pix does not support flash on still images, only on video. In low light, the Retina Flash feature on the iPhone 6s models pushed the Camera image quality over the top in the selfie department, while low light Pix selfies taken with an iPhone 6 showed better noise management than with the native app. Using auto flash on both an iPhone 6 and 6s offered better exposures than Pix without flash, though with flash turned off, Pix's low light shots were brighter on the 6s.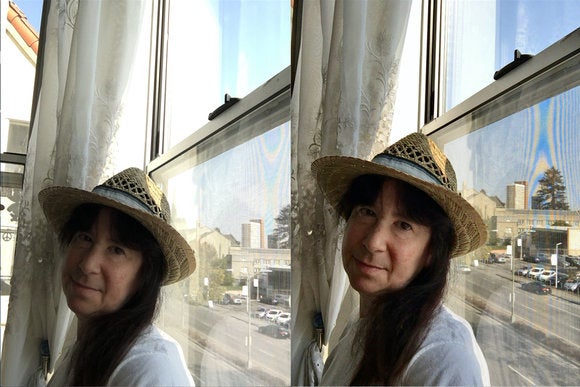 Pix (right) handled backlighting and face illumination better than Apple's Camera app (left) in this case.
Live Image and video
In addition to Pix automatically selecting and enhancing burst photos, the app also examines each frame to determine whether there's enough motion to string them together into a cool looping video. If so, the app creates a Live Image, which is saved as a video file alongside your single shot.
Live Image is reminiscent of Apple's Live Picture feature, which also starts recording before you tap on the shutter. With Live Image, Pix outputs a cinemagraph—a moving image comprised of a series of enhanced still shots stitched together—which is distinct from Apple's video-based Live Photos because only part of a Pix Live Image moves, while the rest remains static.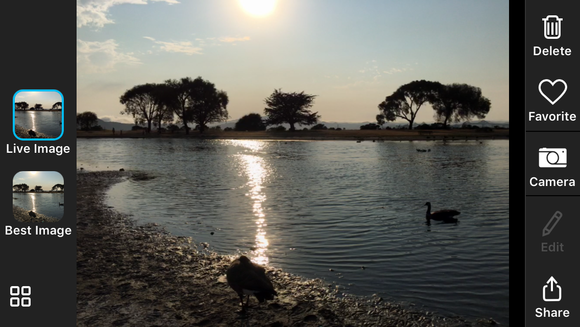 Unlike the Camera app, Pix creates cinemagraphs automatically without your having to enable the feature; it does not select every shot for Live Image treatment, only those with interesting movement. I noticed some ghosting on certain images, such as the movement of a cat's tail or ears, which did not look pleasant. Live Image is enabled by default, but you can turn it off in the preferences.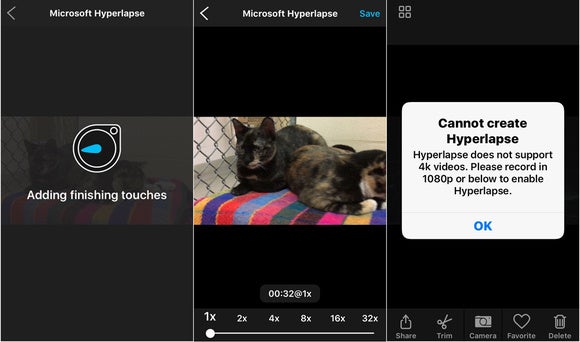 Pix also integrates Microsoft's Hyperlapse feature (distinct from Instagram's app of the same name) into its video function, which automatically stabilizes video and lets you record time-lapses that you can adjust to various speeds. You can even time-lapse or stabilize previously recorded footage with Pix. Note that the app supports 1080p video; but 4k footage shot on your iPhone cannot be processed in Pix.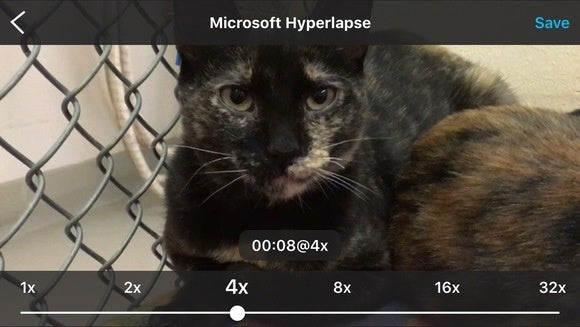 Ease of use
Despite a whole lot of computation going on in the background, Pix is drop dead simple to use. Just point the phone, decide what to shoot, tap the shutter, and the app takes care of the rest. Pix offers minimal mobile app editing tools but it does include the standard-issue effects filters and supports sharing features. Since all images and videos shot with Pix also land in your Camera Roll, you can edit them further in Apple's app or any other photo editor you choose. Performance was excellent, as the app zipped through its processes without a hitch.