Microsoft Pix review: iOS photography app uses artificial intelligence to rival Apple's Camera
AI-based iOS shooter focuses on people but offers minimal after-shot flexibility.
When you shoot with the iPhone's built-in Camera app, there are various ways to tweak focus and exposure, both before and after you hit the shutter. You might first tap and hold or swipe to adjust and lock focus and exposure. After the shot, you have options for adjusting saturation, contrast, sharpness, and more. That's in addition to the optional HDR, or Live Picture settings and effects filters.
Microsoft Pix (free on the iTunes Store), a photo and video shooting and editing app for iOS, doesn't want you to work that hard. It offers an effortless point-and-shoot alternative to the iPhone Camera app with a promise of superior results.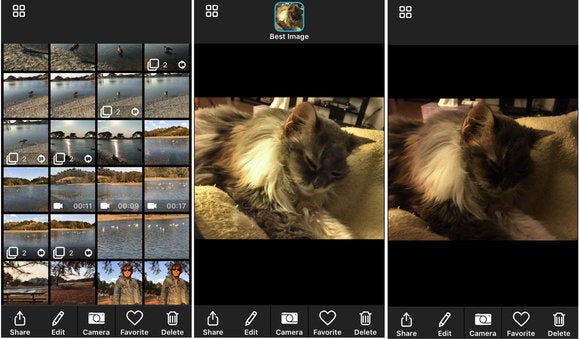 You can access your Camera Roll and view images and video shot with both Pix (left) and Camera (right).
Burst mode
To accomplish that, Pix relies on AI-based algorithms to automatically adjust each shot on the fly, responding to lighting conditions and motion in a scene. The app fires off 10 shots in rapid succession, both before and after you tap the shutter. But it shows you only one to three of the best variations, letting you compare and select the one you like best. The other images are discarded, but only after the app mines them for elements to improve the chosen shot, including noise removal, face brightening, skin beautifying, and tone and color adjustment.


Apple Camera (left), Pix (right).
What really makes Pix stand out is its facial recognition tech, which not only zeroes in on human faces, but automatically prioritizes them for exposure and focus. The app's algorithm favors faces with open eyes and smiles while rendering skin, foliage, and food in realistic hues.
In the real world, my results varied: Sometimes Pix improved on Apple's Camera app and other times it didn't. Some shots, especially those taken in optimal, well-lit conditions look virtually identical, despite some slight color variations. Sometimes, Pix helpfully gave a face in partial shadow just enough illumination, though other times it overcompensated by making faces a bit too bright, washed out, and flat. Sometimes Pix offers its best shot and an alternate or two, other times it just offered a single take.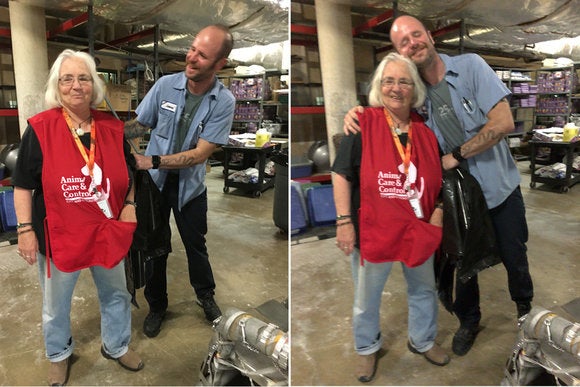 Apple Camera (left), Pix (right).
If focus and exposure were similar, Pix helpfully straightened some photos that may have been shot at an angle, removed noisy artifacts, and helped to balance exposure on some backlit shots. Despite those fine qualities, I didn't find Pix photos consistently better or more pleasing then those shot on Apple's native app, and often could not tell them apart.