Microsoft OneNote for beginners: Everything you need to know
Microsoft's purple paper eater may just help restore your sanity when you're fighting digital clutter.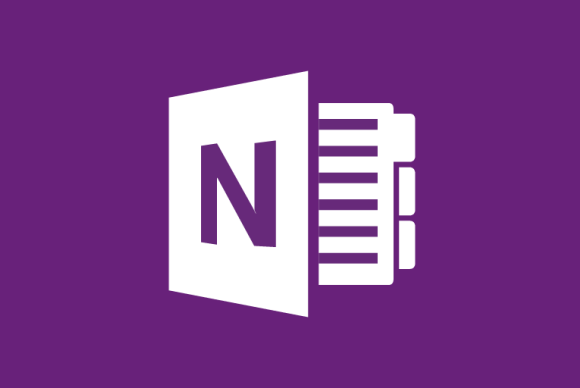 OneNote is the best Microsoft program from you're probably not using. If you've ignored the digital note-taking app because, well, it's Microsoft, or because you thought "the last thing I need is more software," then it's time to reconsider.
Microsoft has liberated its digital notebook from Office and put it just about everywhere: Mac, iOS, Android, Chrome, and of course Windows. Read on to discover everything you need to know to start creating a paperless life with OneNote.
Who should use OneNote
If you do a lot of notetaking, attend multiple meetings during the week, and collaborate with others on projects, then OneNote can keep that flood of info neat and tidy. All your notes--even words in pictures--are searchable inside OneNote, and they're stored in the cloud and immediately accessible via the OneNote apps for any platform.
Plenty of folks point to Evernote as the go-to note-taking app. Evernote does many things well, but I've found its best use is as a digital file cabinet for saving web clips, screenshots, receipts, or other random items you want to be able to search for later. (All tools OneNote also offers, it should be noted.)
OneNote, on the other hand, is better as a productivity aide, with its focus on typing and hand-writing notes, audio recording and search tools, and smart integration with the rest of Office.
To get started, grab OneNote for your various devices and sign in using a free Microsoft account. You likely already have one if you use Outlook.com email, subscribe to Office 365, or have a Windows 8 device. If you need to create one, be sure to check out the introductory note, which has useful tips for newcomers.
OneNote's design and basics
OneNote has a clearly delineated organizational structure that mimics physical note-taking, revolving around notebooks, tabs, and pages.
You can have multiple notebooks. Across the top of each notebook are tabs, each one representing what it calls a section. The sections hold the individual notes, which are listed down the right side. You can also nest a note under another note, which keeps related items organized or breaks up a long list.
The structure works well for dividing up work tasks--I previously used it for lesson plans when I was a teacher. I could just touch the Lesson Plans tab and then find the proper week among the list of notes.
There's a default tab called QuickNotes. This is where new notes go. Using the Windows + N command sends a clipping of your screen to OneNote, or perhaps you've save an article with OneNote's Chrome or Internet Explorer web clipping tool.