Microsoft jacks price of top-tier Office 365 plan by 59 percent
Analysts argue Office 365 Enterprise E5 -- and its telephony upside -- will appeal to small- and mid-sized businesses.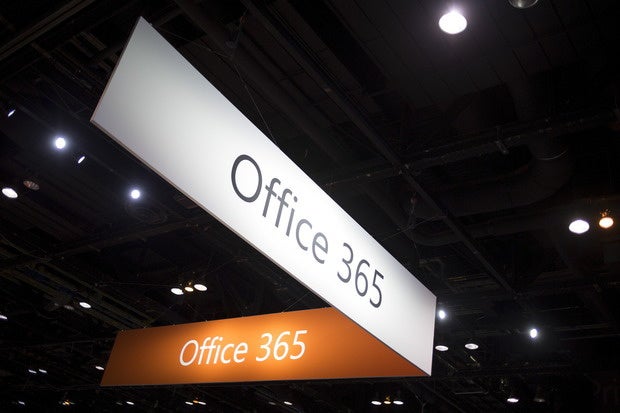 Credit: REUTERS/Jim Young
Microsoft this week started selling a new premium-priced corporate Office 365 plan at $35 per user per month, a 59% increase from its previous top-of-the-line bundle.
Analyst reaction was mixed to the pricing and the contents of Office 365 Enterprise E5, as the new plan is called. Some view it as a good deal that will attract small- and medium-sized businesses off the bat, others think it overpriced and unlikely to become more than a niche player in Microsoft's Office-by-subscription portfolio.
"For a small business, it's an easy way to get business communications that includes everything in one package," said Andrew Snodgrass, an analyst with Directions on Microsoft, in a Monday interview. "And the price point is fine, right in the target that they're going for."
Not so fast, countered Paul DeGroot, the principal of Pica Communications, a consulting firm that specializes in deciphering Microsoft's licensing practices. "That's expensive," he said of the $35 per user per month list price, or $420 annually, of E5. "And the main difference between E4 and E5 is that E5 works -- at least according to Microsoft, but given their track record with telephony in the past, this is by no means certain -- and E4 didn't."
Office 365 Enterprise E4 was, before E5's debut, the highest-priced Office 365 plan, listing for $22 per user per month, or $264 annually. (Volume discounts are common: The list price is essentially what someone pays for a handful of subscriptions. Office 365 Enterprise E4, for example, is typically discounted as low as $19 and change per user per month.)
Microsoft will retire E4 at the end of June 2016. Customers who renew their Office 365 subscriptions after that date will have to pay for the higher-priced E5, or drop down to the less-expansive E3 plan, which costs $20 per user per month, or $240 a year. In the latter instance, they can then pay more to, for example, acquire a Skype for Business Plus CAL (client access license) subscription for X number of users, which will provide calling and conferencing functionality.
E5 is $50B revenue opportunity, says Microsoft's CEO
The difference between the list prices of E4 and E5 is $13 per user per month, or another $156 annually. The higher-priced E5 thus represents a 59% increase over its predecessor. (The prior step-up from E3 to E4, or from the most popular plan, by far, to the top-end deal, has also seen an increase. Previously, it was 10%: from $20 to $22. Now the same move, stepping from E3 to the new top-tier E5, is a 75% increase.)