Microsoft improves Cortana, Edge and Mobile in Windows 10 Insider Preview Build 15007
The second build in a mere week's time moves us ever closer to the Creators' Update.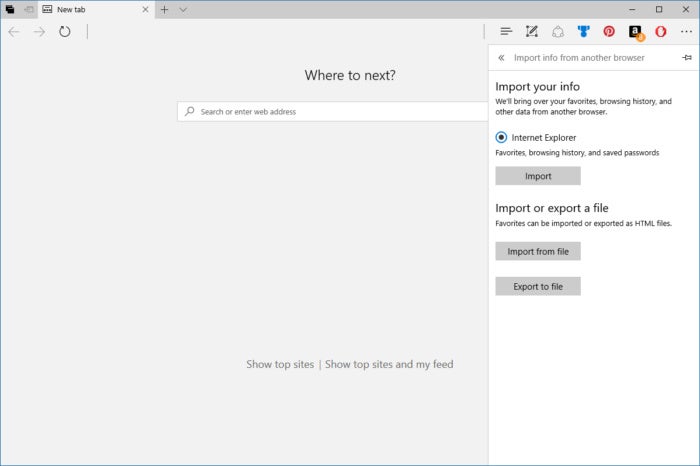 Edge can now import data from other browsers.
Microsoft's Edge browser gets some badly needed functionality. Hard to believe, but there hasn't been any really great way to import bookmarks and saved passwords into Edge, except by manually exporting them from another browser. With Build 15007, Microsoft solves that problem. Web-to-app linking is now present as well, so if you open a web link (to a Twitter webpage, for example), you'll have the option to launch the associated app.
Microsoft added a way to share not one but a group of Edge tabs with another user, in much the same way that webpages can be shared with any one of a number of apps. Web Notes, the ability to mark up a webpage, has also been Windows Ink-enabled.
Microsoft also promised some Windows Hello improvements. "For devices and peripherals that support Windows Hello. you'll now see visual guidance that tracks your face in real-time, shows you an improved progress indicator and gives you real-time feedback to quickly and smoothly set your face up for signing in," the company said. Still, Microsoft was a little cagey, and promised that the best way was for users to try it out themselves, at Settings > Accounts > Sign-in options > Windows Hello > Face recognition.