Macphun Creative Kit 2016 review: Critical photo editing functions delivered in one diverse app
With Creative Kit, Macphun wants to pick up where Apple's now-defunct Aperture left off.
For deeper control, a variety of tools such as color filters, split toning, clarity & structure, grain and multiple layers, and authentic film emulation help you fine-tune your vision.
Noiseless CK
The very definition of photography is light, and with low light comes color or luminance (light) noise—artifacts that make even the best composition unbearable to look at.
Noiseless, with ten adjustable presets, helps you salvage noisy shots and remove ugly colored speckles from your smartphone or DSLR photos without sacrificing sharpness or clarity.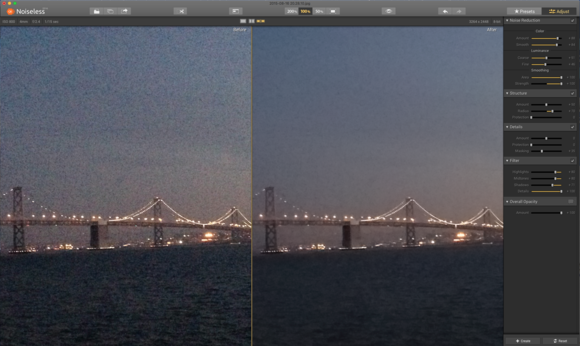 There are many utilities on the market that do a similar job, including Photoshop's own controls. But I found that Noiseless worked very well, often with a single click.
The app's controls are designed to retain edge details, giving your image a crisp but natural look.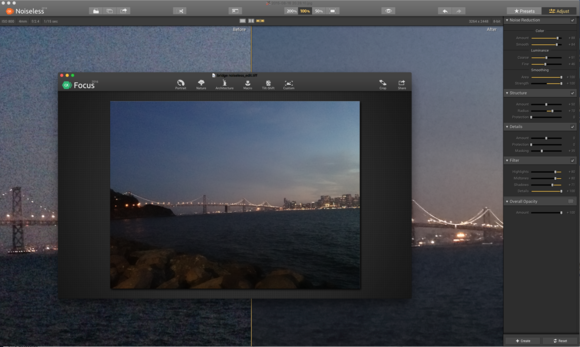 Using Noiseless and Focus together can make details in a low-light photo pop.
Focus CK
Focus helps spotlight specific parts of your image after the fact, letting you create the popular bokeh effect, for example, with a sharp foreground and a blurred background in addition to selective focus and vignette effects.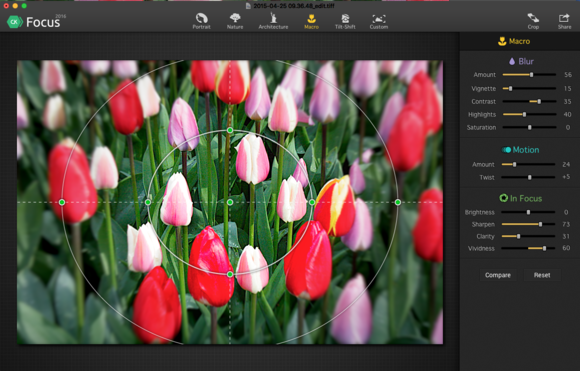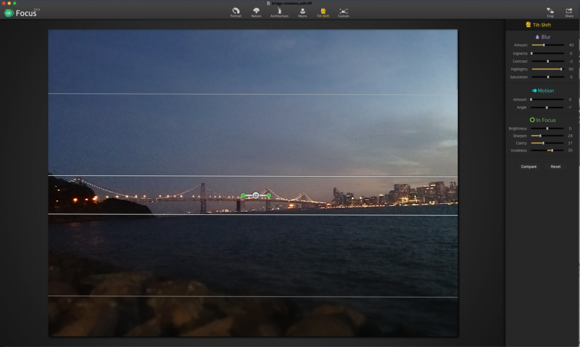 A face detection feature helps put portraits into focus, too. Add motion blur and tilt shift for a dynamic sense of action.
Don't rely on the named presets: Adjustable aperture settings for Portrait, Nature, Architecture, Macro photo and Tilt-Shift let you enhance portraits, street photos and landscapes. Try each on your image to determine which one is right or use selective masking to precisely control blur and focus for photo areas of your choice.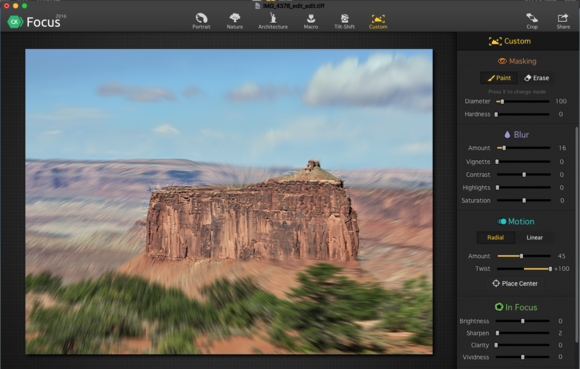 Focus CK motion blur and twist.
If you just want to highlight a specific part of the image, use the app's masking function. The paintbrush can mask the parts you want to focus on and then choose the effect, which shows up only for the chosen part of the image.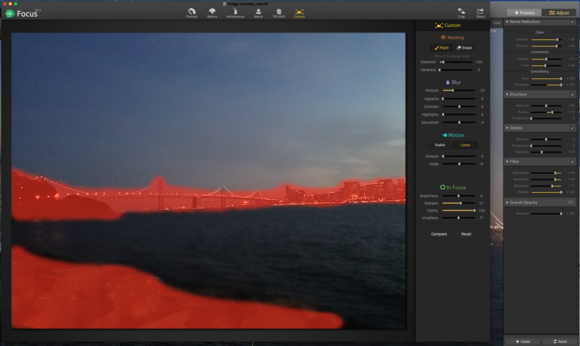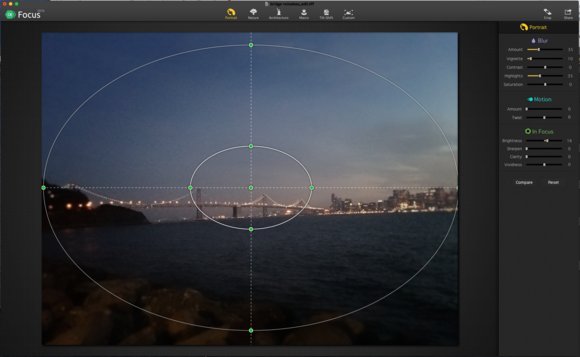 Bottom line
Macphun's Creative Kit is a super-impressive entry into the bundled photo editing app arena, rivaling packages like On1 Photo 10, the Google Nik Collection, and Topaz Labs' vast collection. Its flexibility, ample supply of presets, and excellent performance help a wide range of photographers—spanning amateur to pro—get quick results.
Why purchase a suite? Because chances are that over time, you'll need all of the included utilities, and the deep discount available for the package makes it a good investment for use as either standalone apps or plug-ins.
Creative Kit is an exceptional bargain at $130 for the complete package, as opposed to paying prices ranging from $30 to $60 for individual app components. A pro kit, which includes a training package, is available for $155. Tryouts are free.
Previous Page 1 2 3 4 5