Legacy processes are holding back your digital business
Having a digital business model isn't about online sales, and it's not just about technology; it's about using technology to support a flexible, connected operating model. But in many organisations, technology has outpaced process.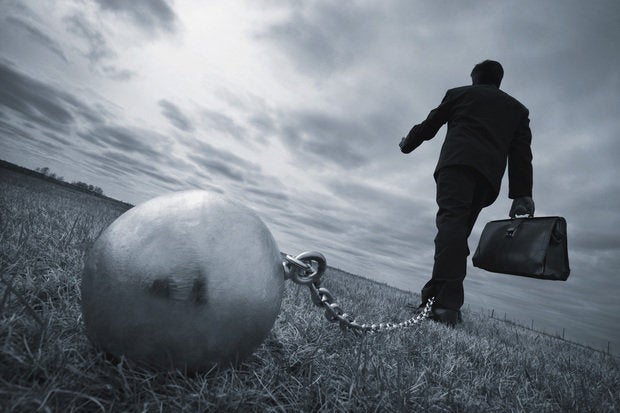 Businesses like Netflix and Uber are often touted as 'cloud native' businesses, without the disadvantages of legacy enterprise IT to hold them back from taking advantage of SaaS and PaaS, microservices and mobile apps. And Aaron Levie, CEO of file sharing service Box, says that Netflix "had time to become an end-to-end business and to create its own content, because it was digital from the ground up."
Getting your own sustainable digital business model, though, takes far more than just having a web site for customers or some mobile apps for employees. "An app is just a manifestation of the digital process and if the underlying process hasn't been digitized an app doesn't change that," Levie says. "Your whole company has to operate like a digital business. The only way you can deliver a digital business model is by having a digital operating model. That doesn't mean that everything goes digital but it does mean that the operating model goes digital."
That might mean faster product cycles and quicker delivery to customers, or moving from the traditional command and control model to having decisions made up and down your company hierarchy. You might even flatten the business hierarchy. "You can't stay in a silo model where marketing is just the responsibility of marketing; you have to share that throughout the business," Levie says.
But it definitely means viewing IT as a tool to drive growth and innovation rather than a cost center — a shift in mindset that many organizations have at least started. "You need to have IT as growth driver. It's not just that cloud lets you scale up and scale down, but you can have workflows and business processes that are more agile. When you think about IT driving most of this change in the organization, you have to think about IT in a different way."
Levie also predicts a move to data-driven decision making (with or without the AI buzzword). "Many companies are held back by their tools and processes for managing information. Most enterprise software is relatively dumb; most software really can't do anything you don't tell it to. It's just one giant database. But what we know now, from the consumer market and tools like Siri and Alexa and the Facebook news feed, is that computers can be incredibly capable at connecting the dots between information silos and at presenting information in a timely manner."
Lift and transform
Lifting and shifting existing enterprise apps into IaaS doesn't make your business model digital either; you need to move them and modernize them too. This is, for example, where Microsoft is pitching new features in the Azure Service Fabric PaaS.