Keep iTunes metadata when you re-rip, and deauthorize missing Macs
In a grab-bag installment of The iTunes Guy, I look at how to ensure that tags and metadata get retained when you re-rip CDs, how to deauthorize computers for iTunes Store accounts, and how to change the name of your iTunes library for Home Sharing.
Click the General tab instead, and you'll see the library name. Enter a new name here and click OK.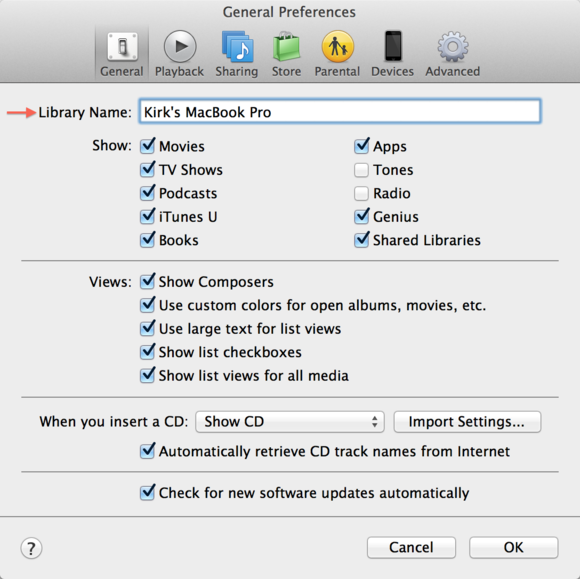 The General preference pane has a field where you can name your iTunes library.
Note that this is not the name of your Mac, as defined in the Sharing pane of OS X's System Preferences. If you wish, you can use the same name, but iTunes picks the user's name--Kirk McElhearn's Library, for example--by default to distinguish among what may be several libraries available on a Mac with multiple users.
Previous Page 1 2 3