In major AI win, Libratus beats four top poker pros
Libratus, artificial intelligence developed by Carnegie Mellon University, has beaten four of the best heads-up no-limit Texas hold'em poker players in the world in a 20-day competition. Its mastery of imperfect information suggests a multitude of real-world applications.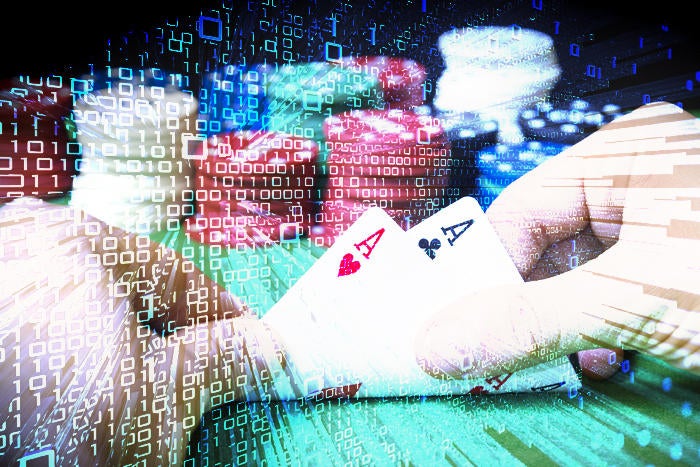 Marking a major step forward for artificial intelligence (AI), Libratus, an AI developed by Carnegie Mellon University (CMU), has resoundingly beaten four of the best heads-up no-limit Texas hold'em poker players in the world in a marathon, 20-day competition.
After 20 days and a collective 120,000 hands played, Libratus closed out the competition Monday leading the pros by a collective $1,766,250 in chips.
"I'm just impressed with the quality of poker Libratus plays," pro player Jason Les, a specialist in heads-up no-limit Texas hold'em like the other three players, said at a press conference yesterday morning. "They made algorithms that play this game better than us. We make a living trying to find vulnerabilities in strategies. That's what we do every day when we play heads-up no-limit. We tried everything we could and it was just too strong."
Les lost $880,087 worth of chips to the AI. Fellow player Jimmy Chou lost $522,857 in chips to Libratus.
"This has probably been the most challenging experience in my life," he said.
"It was a pleasure battling, but we really got beat down," added Daniel McAuley, of Scotland, who dropped $277,657 to Libratus.
Dong Kim had the strongest showing against Libratus, dropping only $85,649 in chips to the AI over the course of the 20-day tournament.
"Even in the poker community, this is a really, really strong showing," Kim said of Libratus' play.
AI gets a rematch
The tournament, "Brains Vs. Artificial Intelligence: Upping the Ante," was held at Rivers Casino in Pittsburgh from Jan. 11 to Jan. 30. Eighteen months prior, the casino was home to the first Brains Vs. Artificial Intelligence tournament, in which CMU's AI Claudico took on Dong Kim, Jason Les and pros Bjorn Li and Doug Polk. In that contest, Claudico and the human pros collectively played 80,000 hands. When the dust cleared, Polk, Kim and Li had more chips than Claudico, while Les trailed.
The developers of Claudico, Tuomas Sandholm, professor of computer science at CMU, and his Ph.D. student Noam Brown, determined the results of that tournament weren't statistically significant. Claudico didn't play enough hands against the pros.
"The humans won; as a group, they won," Sandholm told CIO.com. "But we couldn't get a statistically significant result on that. Even playing against those absolute, top players, it was a statistical tie. Certainly the AI was not better."
By upping the number of hands played in this matchup against Libratus, Sandholm and Brown hoped to get that statistically significant result, which Brown said required winning by 77 mille big blinds per hand. Libratus went far beyond. After crunching the numbers, Brown said Libratus won by 147 mille big blinds per hand.