IBM woos cloud developers
IBM has announced a three-pronged approach aimed at helping developers build and deploy open source cloud apps, including the developerWorks Open platform, the release of 50 projects to open source and partnerships with universities.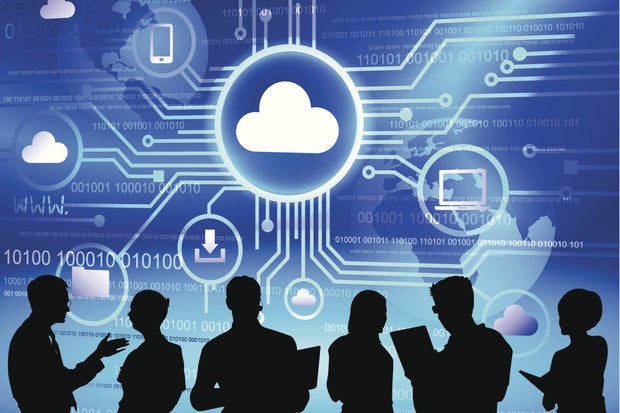 IBM is stepping up its efforts to attract cloud developers. Big Blue today announced a three-pronged approach that includes a new collaborative platform to help developers stay on top of open source technologies, the release of 50 tools and services to the open source community and partnerships with 200 academic institutions across 36 countries.
The new platform, developerWorks Open, is a cloud-based environment through which developers can download code and access blogs, videos, tools and techniques. The goal is to accelerate their ability to build and deploy open source apps.
IBM has deployed a broad range of technologies on developerWorks Open to support the platform, including projects in key verticals. For instance, IBM has open sourced a number of apps from its MobileFirst portfolio, including the following:
IBM Ready App for Healthcare. This app tracks patient progress for at-home physical therapy programs via mobile device.
IBM Ready App for Retail. This app personalizes and reshapes the specialty retail store shopping experience through direct line of communication.
IBM Ready App for Insurance. This app improves the relationship between homeowners and insurers and uses Internet of Things sensors to synch home with utilities.
IBM Ready App for Banking. This app helps financial institutions address the mobile needs of business owners and attract prospects.
IBM is also open sourcing a number of analytics technologies, including the following:
Activity Streams. Activity Streams provides developers with a standard model and encoding format for describing how users engage with both the application and with one another.
Agentless System Crawler. Agentless System Crawler offers a unified cloud monitoring and analytics framework that enables visibility into cloud platforms and runtimes.
IBM Analytics for Apache Spark. This puts the analytics capabilities of Spark at your fingertips. A beta is now available on Bluemix.
In addition, IBM is open sourcing cloud data services, including its IBM Object Storage on Bluemix Service Broker, which can be used to integrate OpenStack Swift with Cloud Foundry.
"IBM firmly believes that open source is the foundation of innovative application development in the cloud," Angel Diaz, vice president of Cloud Architecture and Technology at IBM, said in a statement Wednesday. "With developerWorks Open, we are open sourcing additional IBM innovations that we feel have the potential to grow the community and ecosystem and eventually become established technologies."
As part of its push, IBM introduced Academic Initiative for Cloud, a program that will bring cloud development curricula using IBM's Bluemix platform-as-a-service to more than 200 universities in 36 countries.
"Putting Bluemix in the hands of today's and tommorrow's innovators creates the opportunity to foster a new generation of talent in cloud application development," Sandy Carter, general manager for Cloud Ecosystem and Developers at IBM, said in a statement Wednesday.