IBM Watson bring cognitive computing to fantasy football
Edge Up Sports is teaming up with IBM to create a new app powered by Watson that provides a one-stop shop for fantasy football managers to glean insight from NFL players' social media interactions, weather reports, injury histories, analyst write ups, news stories and more.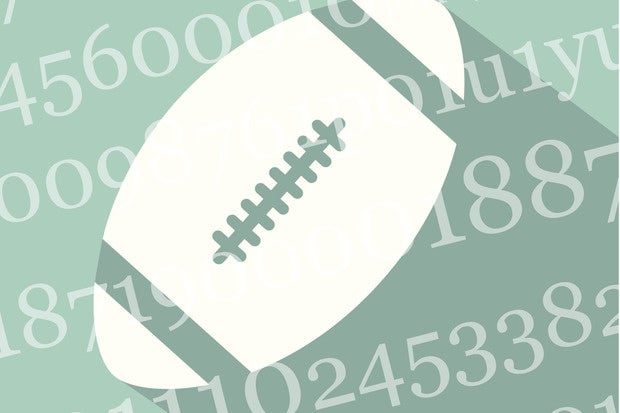 . Stats. Cold calculations. That's what it takes to win at fantasy football. Or is it? After all, football is as much a game of passionate intensity as it is a chess-like mental contest. That's why Edge Up Sports is teaming up with IBM as an IBM Watson Ecosystem partner to deliver an app that tackles players' emotional feels alongside a host of other stats and analyses to provide fantasy football players with an expert adviser.
"We're looking to build the best experience around fantasy football. Fantasy football managers may be spending from two hours up to eight hours a week managing their fantasy football teams," says Ilya Tabakh, CEO of Edge Up Sports. "We're doing the heavy lifting with technology powered by IBM Watson and cognitive computing. We're providing much more situational awareness and cutting down the time spent doing analysis."
According to the Fantasy Sports Trade Association, an estimated 56.8 million people are playing fantasy sports this year, spending an average of $465 over a 12-month period. Football is the favorite fantasy sport of 73 percent of them.
Fantasy football calls for serious data analytics
Tabakh notes that managing a fantasy football team is all about sifting massive amounts of data -- most of it unstructured in the form of text and video -- to glean insights that power decisions. Participants obsess over rosters, stats and injury reports for nearly six months out of the year.
He speaks from personal experience. He's been playing fantasy football for the past 10 years and has managed to win his league three times in that period, most recently in 2011. In part, he says, the Edge Up app is the result of lamenting the rudimentary state of the tools available to him.
As popular as fantasy football already is, Tabakh is betting that it can garner a lot more casual fans if the time commitment required to gain competitive insights can be reduced. That's where Watson comes in. The Edge Up app, powered by Watson, is intended to be a one-stop shop of analysis and insight derived from NFL players' social media interactions, weather reports, injury history, analyst write ups, news stories and more. It will even track stats on analysts and sports writers, weighting their analyses based on how their projections track with actual results.
The app, which will serve as a supplement to whatever fantasy platform -- like CBS or Yahoo -- fantasy owners are using, will help them answer questions like how well their team performs on grass vs. turf, whether the team is emotionally prepared for a big rivalry game or even how a recent sustained hit will impact a player's performance given the player's injury history.