IBM Watson adds hybrid cloud developer tools
Watson Explorer helps developers build hybrid cloud cognitive applications using data sets resident in a mix of on-premises, public and private cloud environments.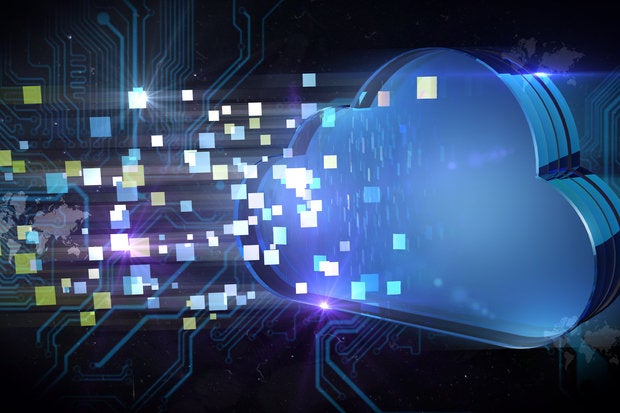 IBM Watson this week began rolling out new hybrid cloud capabilities that will integrate IBM Cloud with a growing number of cognitive computing and content analytics services in the Watson Zone on Bluemix, IBM's open standards-based cloud innovation platform.
Big Blue says the new capabilities will help clients bridge enterprise data with Web-based cloud applications for faster and more insightful data intelligence.
A growing number of organizations these days have adopted a hybrid cloud environment, with some data on-premises and/or a private cloud environment and other data in the public cloud. According to a March 2014 IDC study cited by IBM, 80 percent of new cloud applications are predicted to be big data-intensive, and hybrid cloud capabilities have become key for enterprises that want to have the ability to link data and workloads across multiple cloud environments or combine external data with on-premises, traditional IT infrastructure.
When the public clould isn't enough
Data residence across multiple environments like this poses a difficult challenge for big application development, and cognitive computing applications based on Watson are no different in this regard. Moving all of your data into the public cloud is often untenable due to bulk, regulatory, privacy and/or security requirements.
IBM's answer is Watson Explorer, a cognitive computing exploration capability for the enterprise that serves as the on-premises platform for application development, combining enterprise data sources into an application through a scalable environment that keeps utilized data local, private and secure. IBM says Watson Explorer provides a complete view of contextually relevant information to help users find and understand the information they need to work more efficiently, gain more insights from their unstructured content and improve business outcomes.
With Watson Explorer, IBM says you will be able to use the combined strength of analytics and cognitive capabilities in on-premises and public cloud capacity by tapping developer tools and services available on IBM Cloud, enabling them to build their own hybrid Watson applications.
"Enterprise developers are building applications that are more than just using infrastructure, they're creating capability to process business transactions that fuse insights spanning various data sets," Mike Rhodin, senior vice president, IBM Watson, said in a statement. "What we see today is that the cloud is transforming into a hybrid data delivery model, so naturally developers seek flexibility to run apps and services across on-premises systems and the cloud, thereby making it much easier to deliver Watson to the enterprise."
Watson brings healthcare to the cloud
IBM points to the Watson Health Cloud, announced in April, as a prime example. In collaboration with Apple, Johnson & Johnson and Medtronic, Watson Health Cloud is a platform for pulling together data from personal fitness trackers, connected medical devices, implantables and other sensors that collect real-time information and combines it with traditional sources like doctor-created medical records, clinical research and individual genomes -- all data sets that are fragmented and not easily shared.