IBM shapes its cloud for the enterprise
At IBM's InterConnect show in Vegas, IBM added to its tall stack of cloud and analytics technology, while offering aid to enterprises straining to keep up with the pace of change.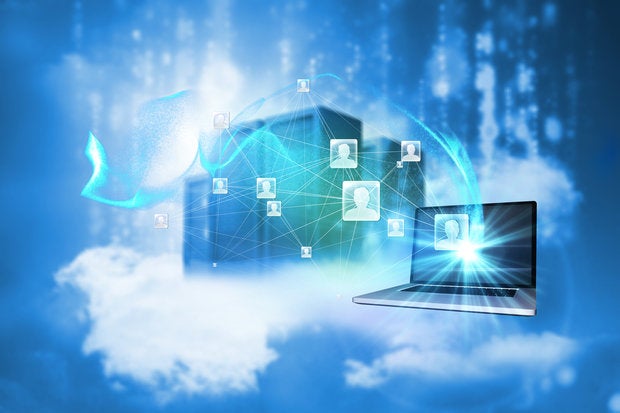 IBM may be late to the cloud, but its cloud technology stack has been catching up at a furious rate.
Another key milestone was reached at the IBM InterConnect event this week, when IBM jumped on the container bandwagon, promising an "enterprise-class" version of Docker containers with added security. Local versions of OpenStack and Cloud Foundry were also announced, intended to support IBM's hybrid approach to enterprise cloud computing.
As I noted last October, the IBM vision is compelling: Bluemix is shaping up to be one of the richest PaaS offerings around (see the InfoWorld review), steeped in analytics and Watson machine learning APIs. As Robert LeBlanc, the new senior vice president of IBM Cloud, put it when I interviewed him at the show, IBM's approach is to "infuse analytics" into almost everything built on Bluemix and provide data and analytics as part of the application. TheApple/IBM partnership is but one example.
Analytics is also a key part of IBM's business message. At the keynote, lots of talk flew about "business transformation" through data analytics involving everything from weather pattern data to Twitter sentiment analysis, with testimony from early customers Airbus and Citi.
The high-level business pitch is to the large enterprises that rely on IBM professional services. You can be sure IBM's various professional services groups will use Bluemix as a platform to build whatever their clients want. The cloud itself is not outsourcing, but it can be an excellent vehicle for that. As LeBlanc told me: "Most clients need help. If they had the skills and they could do it themselves, they could go to SoftLayer or Bluemix."
No doubt some will -- and some unknown proportion of independent developers and startups will as well. LeBlanc sees attracting developers as "critical." Here's how he says he will achieve that:
We built our DeveloperWorks program years and years ago when we were building out WebSphere, and we built out to several million developers. So we know how to do it. But you've also got to get to the developers where they are in the communities that they live in. We do a lot of hackathons and local meetups. That's how you evangelize in the developer community -- and word of mouth. The developer community is quick to share. What we're trying to do is get people together to try it.
Currently, IBM has free tiers to lure developers to its Bluemix platform, with much of the offering still in beta. But according to Martin Heller, who reviewed Bluemix for InfoWorld, when you get down to business, the usual caveats about cloud pricing apply:
There's real money to pay once you start scaling up and out and exceed the free quotas, e.g., 512MB of Cloud Foundry RAM and 375GB-hours per month. And that's the point the sales folks call and offer you a convenient annual subscription bundle. The unit pricing is as deceptive as Amazon's pricing. Once you start adding up little things such as gigabyte-hours and storage and API calls for a real app, and throw in support costs, it can be a big monthly cost. For example, the one non-beta Watson service is priced at $0.60 per API call after the first 100 calls a month.