HP rolls data analysis tools into the cloud
Online versions of HP Vertica and IDOL will be available as cloud services in 2015.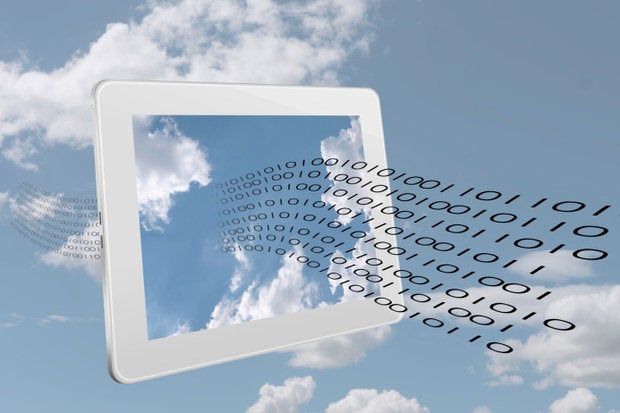 Credit: Thinkstock
The pool of online data analysis services available for corporate users is about to grow larger, with HP set to offer two of its own, key products as hosted cloud services by early next year.
The company's high-performance columnar database, Vertica, will be available as a hosted offering starting early in 2015, as HP Vertica OnDemand.
The company will also offer selected functions of its IDOL (Intelligent Data Operating Layer) text processing software as discrete services that can be embedded into mobile and desktop computing applications, in a package called IDOL OnDemand, already available to selected developers.
The new services "are the next significant steps in our big data strategy," said Jeff Veis, HP vice president of marketing for the company's new big data business unit. The company announced the new offerings at its HP Discover Barcelona conference held this week.
Like its on-premises counterpart, HP Vertica OnDemand provides a way to quickly analyze very large tracts of structured data. The service is designed to manage terabytes of data. A Vertica database can be set up online within 30 minutes, and can easily accommodate 10 terabytes in a single implementation, Veis said. "It has a huge focus on simplicity and ease-of-use," he said. "You can get up and running very quickly."
HP Vertica OnDemand comes with a number of built-in analysis tools. Veis noted that the company will offer a range of pricing models, based on either the amount of data stored or the amount of data queries executed, starting at US$999 per month. The company will also offer a version of the service that can be accessed as a virtual private cloud service, for organizations with highly sensitive data.
While Vertica OnDemand was designed for deep and quick data analysis of structured data, IDOL OnDemand is aimed more at Web developers who may want to harness some of IDOL's text analysis and processing functionality for their own apps. The service is a set of APIs (application programming interfaces) culled from the core IDOL platform that can be called from external applications. IDOL offers services such as image analysis, format conversions, text analysis and search capabilities.
HP started quietly testing IDOL OnDemand earlier this year and thus far has attracted over 5,000 developers.
The data processing and analysis services fall under the company's HP Haven OnDemand line of data processing services. All these cloud offerings run on the company's Helion OpenStack-based portfolio of cloud infrastructure software.
As with IBM, Microsoft and most other large IT companies with a focus on enterprise software, HP has been vigorously setting up cloud services based on its software portfolio, offering customers either the ability to purchase the software to run on premises or to run the software as a service from HP's data centers.