HP Omen 17 review: Great gaming performance at a great price
The updated Omen 17 may not look like much, but it has it where it counts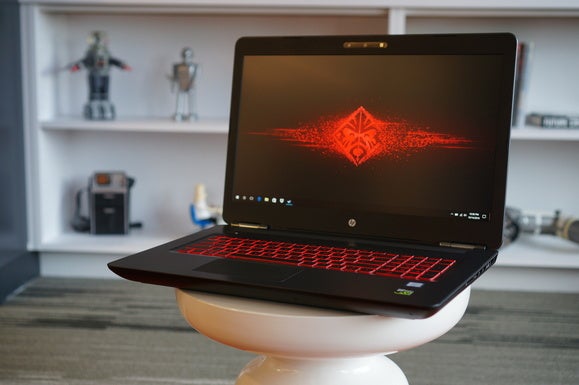 You can think of HP's updated Omen 17 as that sleeper car that pulls up next to your tricked-out ride at a stoplight.
When the light turns green and you lay rubber, expecting to leave that tan sedan breathing your exhaust, you're instead shocked to see it hanging right next to you.
That's the HP Omen 17 in a nutshell. Sure, it carries the famous Omen brand and a couple of cues that it's a gaming laptop, but next to just about all the other flashy gaming laptops, it's downright bland.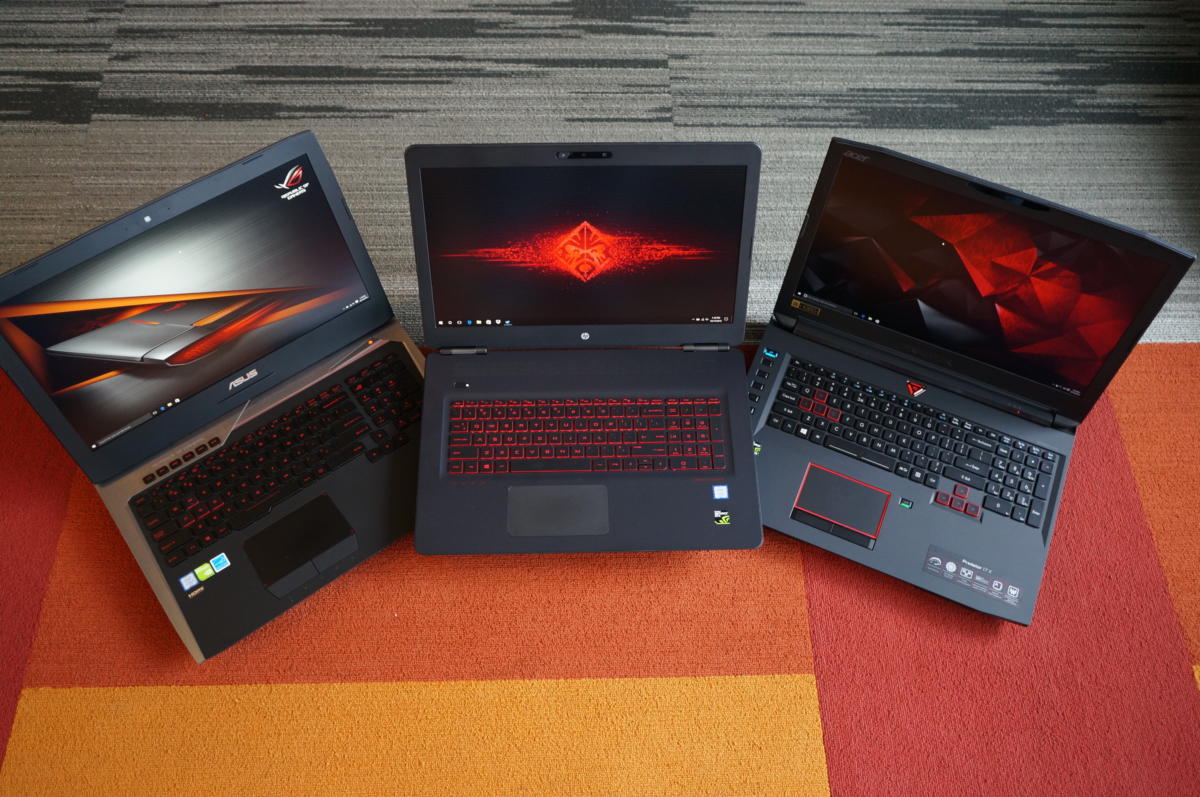 HP's Omen 17 (center) is pretty bland next to the LEDs and macro buttons, you get in today's gaming laptops such as the Asus G752 (left) and the Acer Predator 17X (right.)
The good news for HP is that the flashing lights and oversize faux exhaust vents aren't what make a gaming laptop go—it's the parts inside.
This is where HP makes huge strides. The last generation of Omen gaming laptops topped out with Nvidia's GeForce GTX 965m GPU, which, when coupled with the laptops' 4K screens, made no sense.
The new Omen 17 turns the GPU dial up all the way up to a GeForce GTX 1070 GPU. In Nvidia's pecking order of laptop graphics chips, only the GeForce GTX 1080 is faster.
The Omen 17 we reviewed was paired with an Intel quad-core Core i7-6700HQ CPU, a 4K G-Sync panel, 16GB of DDR4/2133 RAM, a 256GB M.2 NVMe drive, and a 1TB hard drive for bulk storage. Those looking for an optical drive will be disappointed, but our unit did come with a USB optical drive in the box. HP said it jettisoned the optical drive to make more room for the hardware and the coolers to keep it running.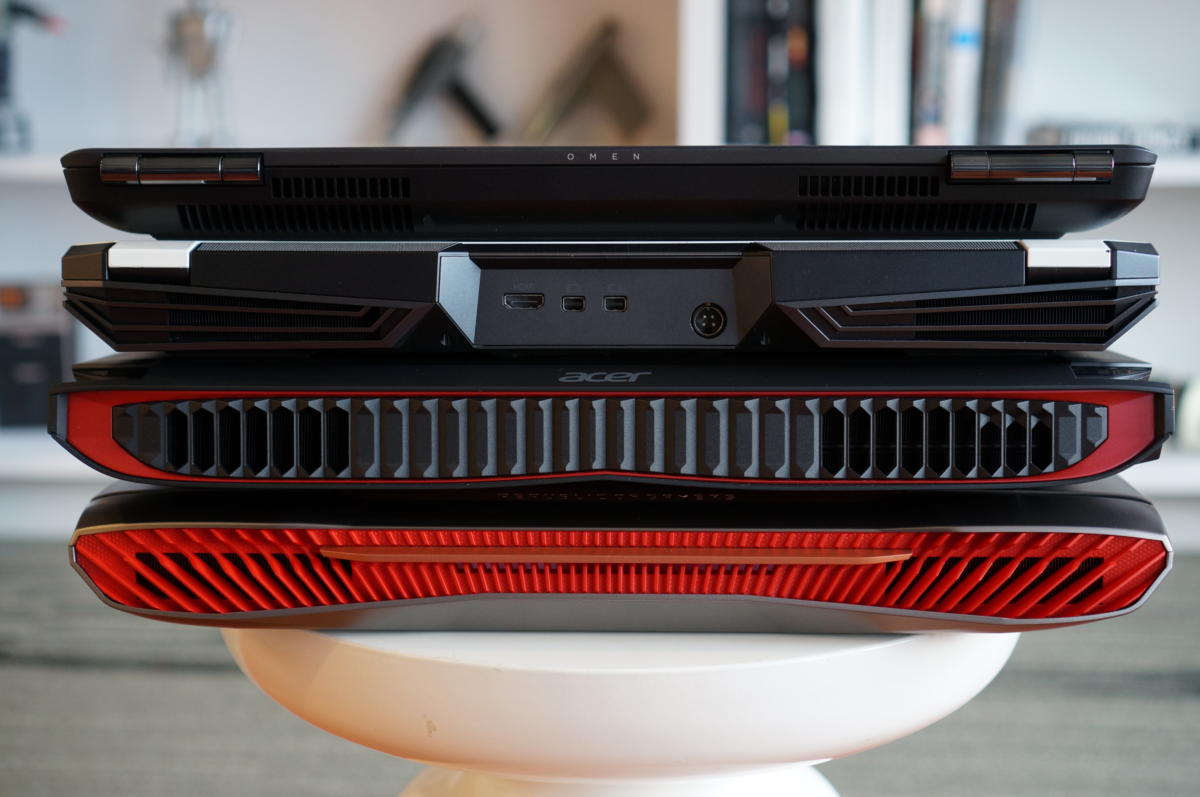 High performance gaming laptops today all seem to feature aggressive exhaust vents The Omen 17 on top? Not gonna play that game.
OK, so you know you don't get the fancy programmable macro keys and multi-color keyboard, but HP gives you one thing the others overlooked: An Intel Real-Sense camera. Paired with Windows 10's Hello function, you'll quickly forget you even have a password on the Omen 17.
As an infrared camera capable of sensing depth, the Real Sense camera can also be used to create a faux "green screen" and can automatically clip out the background when you're cutting your latest Twitch video.
The other plus with the Omen 17 is its size and weight. At seven pounds, three ounces without its brick, the Omen 17 is almost two pounds lighter than the other 17-inch laptops we've seen. It's also quite a bit thinner, at just over 32mm. The Asus G752VS OC Edition, by contrast, pushes 50mm.