How Wal-Mart enables 'innersource' with Github
The big box retailer's technology arm has adopted the open source ethos, encouraging its engineers to write code and share it with time-crunched teams that can use the help.
Talk to Wal-Mart software engineers and you'll hear them speaking candidly about how open source technology influences virtually every project they undertake. What you may not know is that the retail giant's programmers have also embraced the open source ethos of sharing code to run ecommerce, search, mobile payments and other digital functions. Known as enterprise source, internal open source and innersource, the twist on traditional open source has caught on at other organizations, including Autodesk, Capital One, Paypal and Bloomberg.
"The more we can do this internal open source, the more flexible we can be and the faster we can release code to customers," says Jeremy King, CTO of Wal-Mart Global eCommerce and head of @WalmartLabs. "We want you to consume OS because it's faster, cheaper and better but we want you to contribute because it's the right thing to do for the community," King says.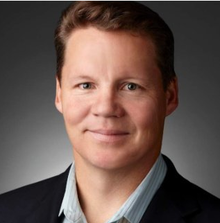 Jeremy King, CTO of Wal-Mart Global Ecommerce and head of @WalmartLabs.
Open source has become more the rule than the exception in recent years thanks to wide-scale code sharing by Google, Facebook and several other Silicon Valley companies. Walmart has itself has embraced the model. The group earlier this year launched OneOps, a platform that enables programmers to test and switch between different cloud providers, a crucial benefit as companies embrace hybrid cloud models.
Innersource helps big companies reduce bureaucracy
Innersource is essentially open source software developed behind the firewall and shared among engineering groups. The approach is particularly valuable at large organizations that employ thousands of employees, and where even the hint of bureaucracy is difficult to snuff out.
Wal-Mart is large – the Labs pushes out 30,000 code deployments each month – but King says his unit operates as the "world's largest startup." Some companies may have 1,000 people working on single feature set, but Wal-Mart Labs flips that model on its ear.
Its more than 1,000 engineers, strategically deployed in 100 teams with between 10 and 20 programmers each, build, test and ship code in the DevOps model. Yet even though developers pump out code in the continuous integration/continuous deployment fashion, bottlenecks can crop up when the teams have a lot of projects in their queues. Giving engineers the autonomy to write and contribute code for other groups reduces these single points of failure, King says.
Innersource works like this at Wal-Mart, says King: Suppose an engineer needs a new connection to the payment gateway but the team that supports that Walmart.com project has five projects ahead of it. The engineer can write his or her own connection and have it reviewed and accepted (or rejected if it's not up to par). Or maybe a member of the Labs payment team who has an idea for new shipping path for the shopping cart/checkout team. The payment team representative can simply build the feature and contribute it directly to the cart/checkout code through GitHub, the code repository Labs relies heavily on to test and review code. "Ideally all code will be like that," King says.