How TomTom opened up for innovation
Building open APIs has helped TomTom create a developer ecosystem to extend and integrate its fleet management platform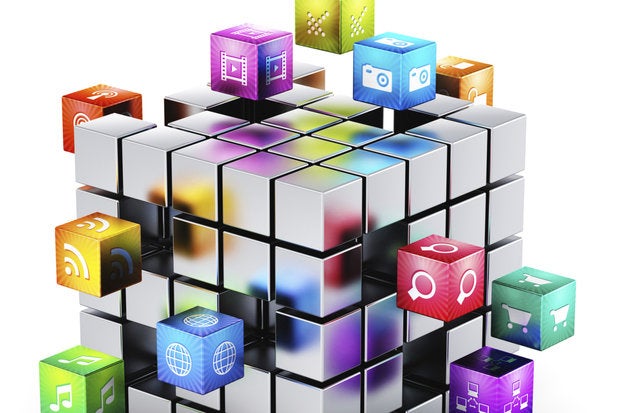 Creating open APIs has helped TomTom Telematics build an ecosystem of third-party developers who are using its WEBFLEET platform as the basis of a range of fleet and vehicle management applications, delivering additional features to customers across a range of industries.
TomTom Telematics is the business-to-business division of TomTom, an Amsterdam-headquartered company whose consumer division produces a range of popular in-car and personal GPS devices.
The WEBFLEET platform is currently used by than 45,000 customers to manage some 670,000 vehicles, according to TomTom Telematics.
The system comprises a software-as-a-service fleet management platform, in-vehicle tracking and monitoring hardware, and, optionally, a ruggedised in-vehicle navigation and communication device for drivers.
A handful of years ago, TomTom made a conscious decision to open up its platform in order to broaden its capabilities, says George de Boer, TomTom Telematics's international alliance manager.
The process began with the 2009 release of the WEBFLEET.connect application programming interface (API). The API was designed to allow WEBFLEET to integrate with an enterprise's backoffice applications, such as ERP systems.
It means businesses can more easily integrate the fleet management system into their workflow; managing the dispatch of vehicles to fulfil new orders, for example. Data on a vehicle's operations can be extracted from the system and fed into other applications; for example, to calculate a driver's wage based on on-road hours.
Different industries and individual businesses can have wildly different requirements from their fleet management system, and the API offers an easy means for an individual enterprise or a third-party application developer to leverage WEBFLEET's capabilities, De Boer said.
"Customers were asking for it; we weren't really building a partner ecosystem back then," he said. "It was more like, 'A customer has a need for integration, especially with his big fleets, and wants to connect to the backend'".
The release of WEBFLEET.connect was followed, around half a decade later, by the release of additional public APIs, and over the last three or four years there has been a concerted "open innovation" push at TomTom Telematics, De Boer said.
"We decided from a strategic perspective that we wanted to do more with opening up and open innovation and actively start creating this partner ecosystem," De Boer said. That ecosystem now encompasses more than than 500 software and hardware partners, he added.
"You could compare it with Apple and iTunes. We can do only a few things ourselves. TomTom nowadays is 4500 employees across the world. Almost 700 are working in TomTom Telematics, which includes a good number of developers - but still not as many as if we combined it with all of the development power that we now have from these 500 partners."