How to use Siri in macOS Sierra
A look at using the Apple's virtual assistant on the Mac.
Siri overall still needs improving in terms of understanding vocal commands and finding relevant results. But Siri for macOS will be a helpful UI tool.
More on Siri's settings
Back to Siri's settings to cover the other adjustments you can make.
Language: The default is English, but you can change it to another language.
Voice: Everyone is familiar with the female American Siri voice, but you can change it to a male American voice, a male of female British or Australian voice, or a female "Ireland" or "South Africa" voice.
Voice Feedback: With this setting on, Siri will always provide a voice response to your query.
Mic input: If you have external microphones, you can use this setting to select it.
If you click About Siri and Privacy, you get the following window.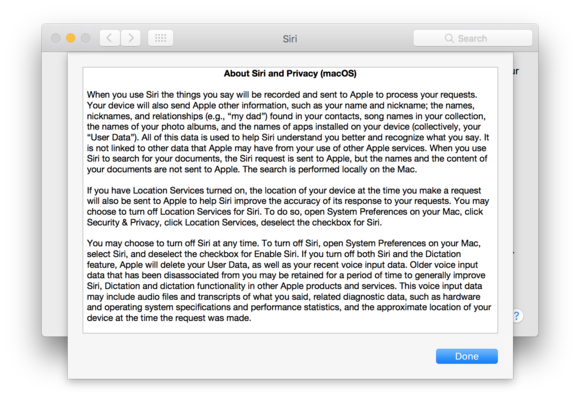 Previous Page 1 2 3