How to use Siri in macOS Sierra
A look at using the Apple's virtual assistant on the Mac.
At Apple's Worldwide Developer's conference earlier this month, we learned that Siri would be the marquee feature in Apple's next operating system for the Mac—macOS Sierra. Yes, Siri: Apple's voice interface that was introduced nearly five years ago on the iPhone (and was a stand-alone iOS app before the company was acquired by Apple). If you use Siri often on your iOS device, then you'll find Siri on the Mac to be quite similar. But since the Mac experience involves file management, you'll notice that Siri can be a handy tool for finding, opening, and organizing files.
(Note: This article originally covered how Siri works using the developer preview of macOS Sierra, the next version of the Mac operating system. It has been updated to reflect changes made with the macOS Sierra Public Beta. Since this is pre-release software, Apple could makes changes to Siri between now and when Sierra is officially released in the fall. If Apple makes any changes, this article will be updated appropriately.)
How to launch Siri
When you install macOS Sierra, the installer will ask if you want to enable Siri. If you don't want to enable Siri at installation, you can activate it later in the System Preferences.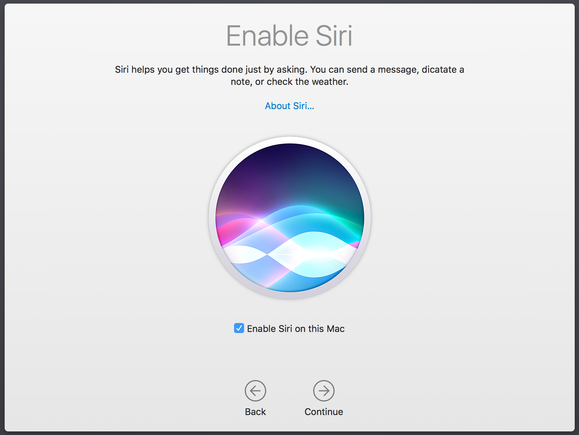 You can activate Siri during the macOS Sierra installation.
When the Sierra installation is done, you'll find Siri icons in two locations: In the Dock, and in your menu bar. By default, Siri's Dock icon sits next to the Finder icon on the far left side. You can move the Siri icon in the Dock by dragging it.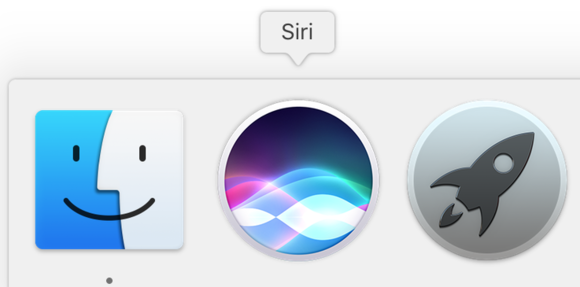 Siri in the macOS Sierra Dock...
Up in your menu bar, you'll see a color Siri icon next to the Notifications icon on the far right.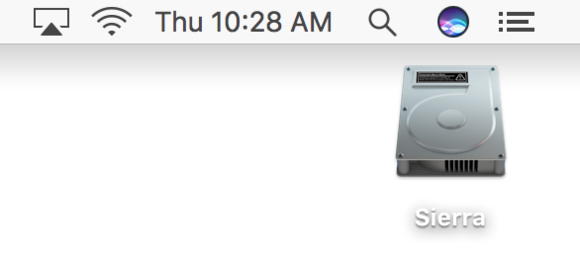 ...and on the menu bar.
You can launch Siri by click on either of these icons. You can also set a keyboard shortcut in the Siri System Preferences. The default option to activate Siri by keyboard is to hold down the Command and Space keys at the same time. While using the Sierra public beta, there isn't a way to set a Trackpad gesture to launch Siri.
One thing that I often do with my iPhone is that I inadvertently launch Siri. This mostly happens when I am pulling my iPhone out of my pocket—my finger grabs a hold of the Home button and Siri launches. Inadvertently launching Siri isn't as easy (for me) on the Mac, especially with the default Command-Space hold down, though I could see it happening if you mistype a custom keyboard combination. If it does happen, you can deactivate Siri by pressing the Esc key.