How to use iCloud Drive's new Desktop and Documents access in macOS Sierra
With this new feature, files saved to the Desktop and in Documents are automatically saved your iCloud Drive.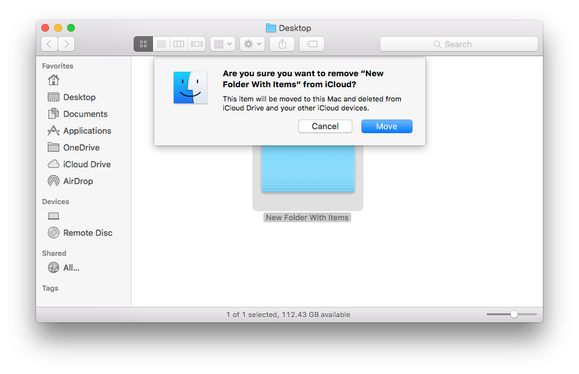 If you try to drag and drop copy files from iCloud Drive's Desktop or Documents to a non-Sierra Mac, you'll see this warning.
To copy files from the iCloud Drive Desktop or Documents folders when using a non-Sierra Mac, you have to hold down the Option key while dragging and dropping, or right-click the file and select Copy, then on your non-Sierra Mac, right-click on the destination and select Paste Item.
Sierra is currently in beta, which means there's a chance changes could be made to how this all works. This article will be updated appropriately.
Previous Page 1 2 3