How to use iCloud Drive's new Desktop and Documents access in macOS Sierra
With this new feature, files saved to the Desktop and in Documents are automatically saved your iCloud Drive.
With macOS Sierra, iCloud Drive has the ability to automatically save files saved on your Desktop and in your Documents folder to the cloud. Apple says these are the places where most files are saved, so this feature will be very useful for anyone who uses multiple devices.
If you want to rely on this feature, make sure you have enough iCloud Drive storage space. All files saved to Desktop and Documents count against your iCloud Drive storage allocation. For example, if you have 1GB worth of files in your Mac's Documents folder and you want to save it to iCloud Drive, your allocated storage will take a 1GB hit. Apple provides 5GB of free iCloud Drive storage per Apple ID, and it may not be enough. Here are the prices for iCloud storage upgrades:
5GB: free
50GB: $0.99 per month
200GB: $2.99 per month
1TB: $9.99 per month
Apple has instructions on how to buy more iCloud storage.
How to turn on iCloud Drive Desktop and Documents access in macOS Sierra
Here's an overview on how iCloud Drive's Desktop and Documents access works. I used a 13-inch MacBook Pro running the macOS Sierra Public Beta 2. (I'll update this article if changes are made in beta updates and the official released version.)
In macOS Sierra, got to Apple Menu > System Preferences > iCloud.
iCloud Drive appears at the top of the list in the main section of the window. Check the box for it, and click on Options.
In the Documents tab, there is a section labeled, "Apps that store documents and data in iCloud will appear here." At the top of the list will be a new Desktop & Documents Folders listing. Check the box to activate it.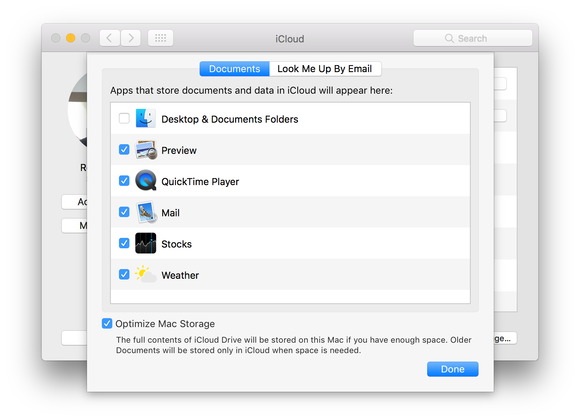 That's all you have to do to activate it. iCloud needs a few minutes for your files to save to iCloud; how long depends on how many files you have.
Desktop and Documents: iCloud website
When you go to your iCloud Drive through the web, there are now Desktop and Documents folders.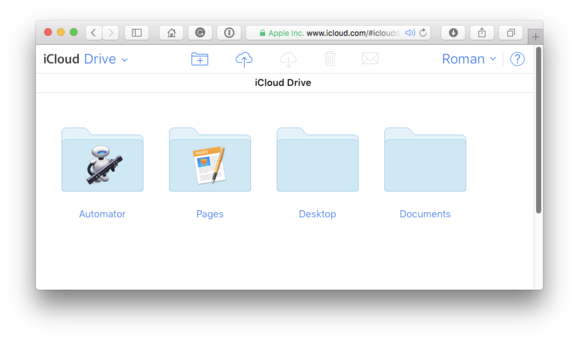 iCloud Drive accessed through the iCloud website. The new Desktop and Documents folders show up when you activate Desktop and Documents access in macOS Sierra's iCloud system preferences.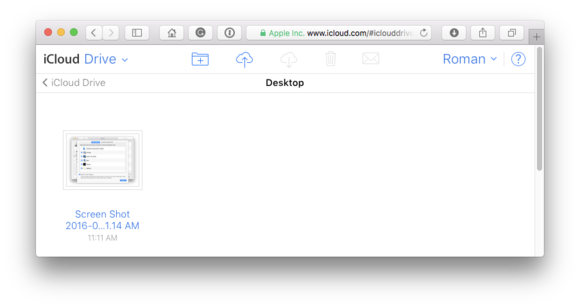 I saved the first screenshot in this article to the Desktop. Here it is my iCloud Drive website.
The files you saved to these folders on your Sierra Mac are accessible through the iCloud Drive website. If you save files to the website, they will be synced to you Sierra Mac. If you delete files on the website, they will be deleted from your Sierra Mac.