How to prepare your CRM system for a world of smart devices
As they get ready for the era of IoT, companies must remember to include CRM in the mix.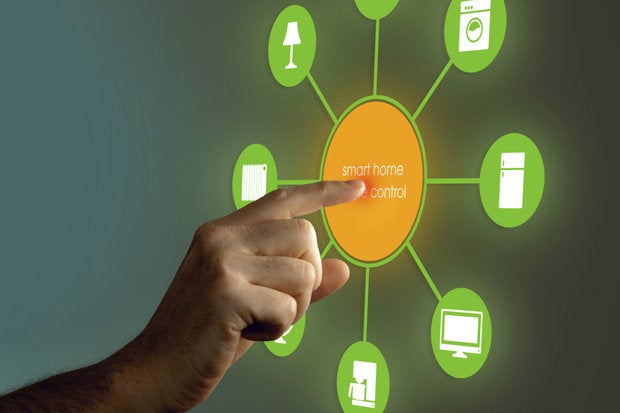 Credit: Thinkstock
GE's newly introduced free-standing Profile Series gas and electric range is so tuned in to consumers' needs, you almost start to think of it as a friend, not an appliance. If you have a smartphone, it will check to make sure you turned it off before you left for a busy day, or start preheating on your way home from work -- just like a good friend with the keys to your house. It actually performs a multitude of other tasks but as someone who has rushed home during lunch on more than one occasion to make sure the house hadn't mistakenly burned down, I must say that that "check the stove" feature is a home run.
So yes, I do want it as a friend. And you, as a company whose CRM system and approach is ever-evolving with the times, should be getting ready for the day when I do call it friend. Or at least I start relying on it for far more than an ease-my-mind safety check.
IoT must include CRM
Consumer products, in this environment, will be far more than just inanimate objects. They will be part salesperson and part customer service rep. They'll even do a bit of cross-selling and upselling for you if the situation is right.
"Today, if you have problem with a product, you go to a support website, call or video chat with a live agent, or walk into a store," Chuck Ganapathi, founder of a company called Tactile, tells CITEworld. Advances in software, hardware, and even biology, though, will kill off this model of customer service. Eventually, he predicts, "every product -- no matter the cost or size -- will have an embedded agent in it. Not a human, but a piece of intelligent software that is running on nanoscale electronics or bioelectronics."
In fact, this scenario is already here, Ganapathi says.
"Companies are already building pills that tell your doctor whether you are taking your medication as prescribed. We already have washing machines that email you when it's oversudsing because you added too much detergent. As we learn how to shrink electronics to fit under your skin and make circuits out of bacteria, every product can become as sensor-filled, personalized and interactive as your iPhone."
Couple those advancements with such evolving software techniques as machine learning and natural language processing, and you get embedded agents that can mimic the intelligence of a human agent, Ganapathi concludes.
These CRM-infused devices will also be revenue generators, predicts Aaron Fulkerson, the CEO of MindTouch. These devices will know their "human" very well -- including his or her limitations and possible interests, Fulkerson tells CITEworld.