How to fix the iTunes Store
The iTunes Store has, in many ways, been a pillar of success for Apple. But that doesn't mean it can't be improved upon: Here are a dozen ways we think it could become even better.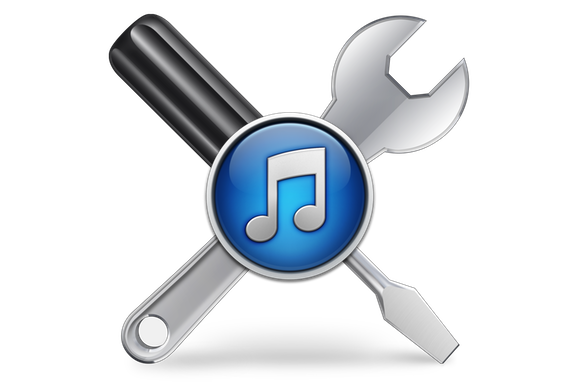 Given its stature today, it's sometimes easy to forget that the iTunes Store launched ten years ago with just a fairly small selection of music. In the intervening time, Apple has added TV shows, movies, podcasts, apps, ebooks, educational content, and much more. But along with those manifold expansions have come problems, too. Here are a few improvements we'd like to see to the iTunes Store as it kicks off its second decade.
Try and try again
App sales have been a huge part of the iTunes Store over the past five years, but one thing that's still annoying is the lack of demos. Demo software has been a time-honored part of the Mac community since its earliest years--it allows prospective customers try before they buy, letting them determine if the software they're about to buy will really do what they want. That's great for consumers, obviously, but it's also great for developers, since it hopefully avoids dissatisfied customers and the one-star reviews they leave when the app doesn't do that one thing they needed. Other app marketplaces, like Windows Phone's, have this capability, so why not the App Store?--Dan Moren
Search and ye shall find (maybe)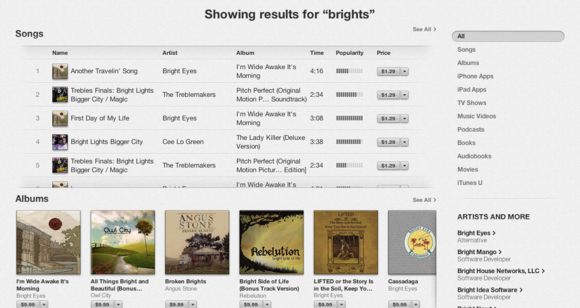 The iTunes Store's search could use some improvements.
There are only a few ways that the iTunes Store has actually gotten worse than it used to be, but one of them is definitely search--particularly on iOS devices. iTunes is never sure what you're searching for on the Mac, and so, by default, it tries to show a few results across each category of items the store sells. That's crazy. On iOS, you face the opposite problem when you're searching for apps: The App Store knows you want an app, but shows you too little in your results: You see just one app at a time. Flick from the first app to the seventh, and decide the first is the best option? Now you have to flick back six times. Search is important, and Apple's implementation just isn't good enough right now.--Lex Friedman
Just browsing
As with better search, a better iTunes Store browsing experience seems to be in Apple's own best interests: The easier it is for customers to shop in the store, the more likely they are to spend money there. High-volume Web surfers make their lives easier by using browser tabs, but the iTunes Stores don't offer that option on any platform. On the Mac, the Web-based iTunes Store experience within the iTunes app often feels slow and clunky, and surfing the iTunes store in an actual Web browser is worse by far (see below). Here, again, is an area where Apple's competitors actually do it better: Windows Phone and Android allow customers to purchase apps directly via the Web, and the apps get sent to their devices. It's a shame the App Store can't do the same.--Lex Friedman