How to encrypt your Facebook messages with Secret Conversations
Facebook's new encrypted messaging feature, Secret Conversations, is now live for everyone on Android and iOS.
To view an open secret conversation thread just choose it from the list of open message threads on the main screen of the app.
Secret Conversations work almost like regular Facebook messages but not quite. You can send text, emoji, stickers, and pictures; however, gifs, videos, voice calling, and payments are not supported.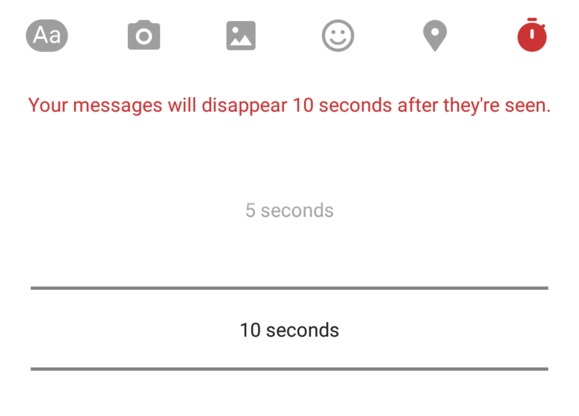 Secret Conversations has a self-destruct setting.
Secret Conversations also offers a Snapchat-style self-destruct setting that you can adjust on a per-conversation basis. Open a secret conversation and then tap the stopwatch icon on the far right of the text entry area. This lets you set how long your messages remain visible on the other person's device once they're read. You can let them to last from 5 seconds to one day, or turn off the self-destruct setting altogether.
That's about all there is to the new Secret Conversations feature. You can use it as the standard way you talk to people on Messenger—though that's a conscious choice you'll have to make every time you start a new message thread—or just use it for sensitive topics.