How to build IT competencies for the AI era
CIOs are already managing massive disruption – from analytics to cloud – and AI presents opportunities for IT organisations to drive change and enable business capabilities.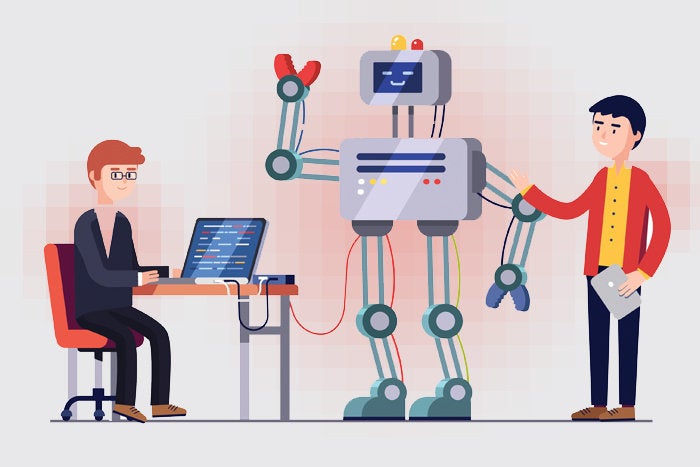 Artificial intelligence (AI) companies generated an estimated $8 billion of revenue in 2016 and are on an incredible trajectory to increase that figure five times over the next three years. Enterprises are increasingly investing in artificial intelligence as a way both to drive down costs and transform customer and employee experiences.
According to Accenture's Technology Vision 2017 survey of more than 5,400 IT and business executives, 79 percent agree that AI will help accelerate technology adoption throughout their organizations. While the disruptive growth of AI is a fact, the impacts to the workforce are more difficult for companies to articulate and address. What is clear is that leaders in every function must begin to take a nuanced view of the role that every type of worker – human and machine – will play in the workforce of the future.
These workforce impacts are particularly apparent for the information technology workforce. CIOs are already managing massive disruption – from analytics to cloud – and AI presents both significant challenges and opportunities for the IT organization to drive change and enable business capabilities. For IT to deliver on these opportunities, leaders must take decisive action to reshape the competencies and skills of people in the organization and prepare for an AI-influenced future. There are five key competency groups that the technologists of the future must develop to seize the value of machine learning and artificial intelligence.
1. Machine management
There is clearly a lot of angst among both managers and employees regarding the potential negative impact of machines replacing humans. One often overlooked element is how people in an organization will develop and care for robotic process automation (RPA) software, intelligent machines, or even physical robots. AI as an organizational capability is very much in its infancy which means, that in many cases, its use is diffused across the organization. Correspondingly, the planning efforts are immature and decentralized. IT organizations are well-positioned to develop the technical architectures and build the systems that will enable the future of intelligent machines across the enterprise. This positioning, however, is not a given. CIOs and IT leaders must align the career pathways as well as training and development away from traditional "keep the lights on" activities and shift into a paradigm that "makes a bet" on the fact that AI will come to dominate nearly every industry and organization and equips the workforce to function more efficiently.
Specific competency examples: RPA management (BluePrism, Verint), Types of AI and common uses/outcomes
2. Process consulting