How to back up your contacts on your iPhone and Mac
When it comes to backing up your address book data, you have a few options.
It goes without saying, but digital address books are great. You have instant access to all of your contacts, and your brother's phone number is just a few keystrokes away. But just as you can misplace your real-world address book, you can just as easily lose your digital one if you aren't careful. Read on, and we'll show you a few ways to safeguard your precious contacts list.
Cloud syncing services: A primer
The easiest, most pain-free way to store your contacts is to use a cloud-based contacts management service. Most of the big-name email services—Google's Gmail, Microsoft Outlook, Apple iCloud, and Yahoo Mail—offer some sort of contact manager. And since they're fully integrated with your email, you don't have to hop from service to service to find the person you're looking for.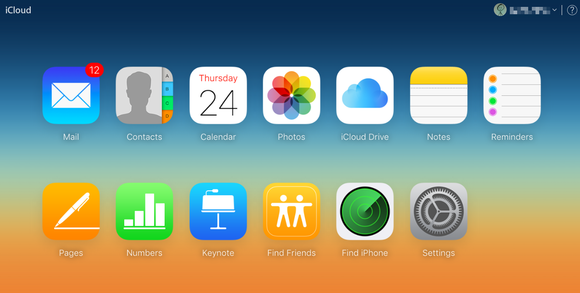 iCloud offers the requisite email, contact management, and calendar services, plus a lot more.
For all these services, you can view and edit your contacts' info through a website that you can access on just about any computer, tablet, or smartphone. Many of these third-party (non-Apple) services also offer their own iOS apps, but these apps often lack full-fledged contact management capabilities.
You can usually access contact information stored via services like Gmail or Yahoo Mail through iOS's bundled apps, but caveats abound, as we'll see in a moment.
Finally, there's an inherent risk to storing your contacts' information in the cloud—namely, someone with nefarious intents to break into your account or breach a provider's servers—but for most people, the benefits of these services outweigh the risks. Strong passwords combined with other good security habits—like using two-factor authentication—can mitigate these security risks to a degree.
Without further ado, let's look at some of your options.
Syncing contacts with iCloud
If you're fully entrenched in the Apple universe, using iCloud to manage your contacts might be the easiest, most straightforward way to go. iCloud will keep all your contacts in sync across your Apple devices, so it's pretty pain-free. Plus, you likely already have it turned on.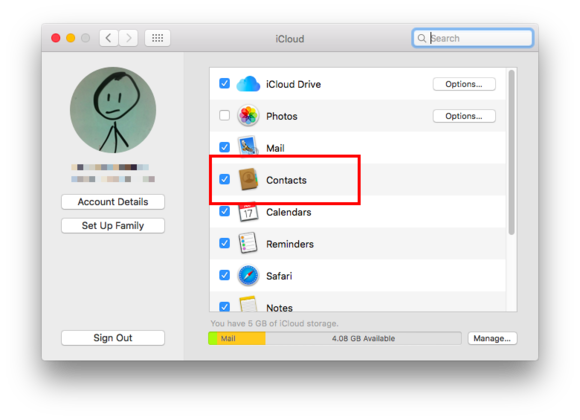 Make sure the Contacts option is enabled in order to sync your address book on your Mac.
If you don't have iCloud Contacts turned on, you can easily change that: On your Mac, open System Preferences, then click iCloud. Sign into your iCloud account using your Apple ID if you have one—if you don't, head to icloud.com to get started—and once signed in, check the box for Contacts.