How the Treasury Department looks to use big data
Secretary Jacob Lew vows to keep the 'pedal to the metal' in the waning days of the Obama administration as lawmakers envision a new push for legislation to promote innovation in the tech sector. Specifically, he describes efforts to tap into unconventional sources of data.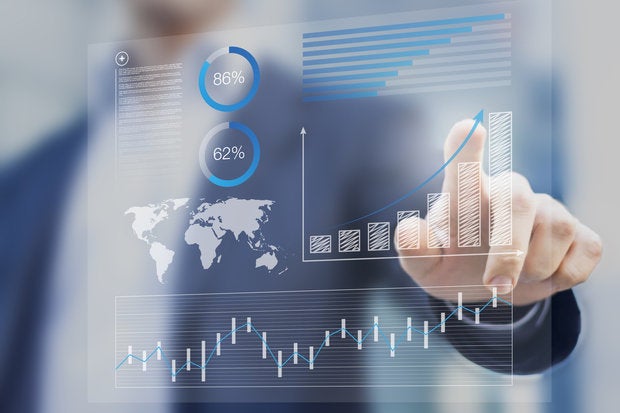 As the helm of the Treasury Department, Jacob Lew has been wading into a variety of initiatives outside of the commonly understood scope of the job, including counter-terrorism measures and efforts to tap into big data to improve Americans' access to the financial system.
Secretary Lew spoke this week at the Computer History Museum in Silicon Valley, where he affirmed the administration's commitment to press ahead with needed reforms and policy initiatives in the waning days of President Obama's second term.
"I'm a firm believer that you keep your pedal to the metal until the end," Lew says.
Big data has become a broad, administration-wide priority, with the White House naming the country's first-ever chief data officer and encouraging departments and agencies to develop processes and applications to make sense of the vast troves of information they collect and generate meaningful insights that could help shape smarter policies and improve efficiencies.
In Congress, some members are looking to the coming year to advance tech-related priorities such as sustaining research and development, pursuing alternative energy sources and increasing the number of graduates in the STEM fields of science, technology, engineering and math. Rep. Anna Eshoo (D-Calif.), a prominent advocate of tech issues on the Hill, envisions a reprisal of the "innovation agenda" House Democrats unveiled a decade ago.
"I think it's time that we in Washington launched another innovation agenda, this time 2.0," Eshoo says.
House Minority Leader Nancy Pelosi, also a California Democrat, is appealing to members of the private sector to make their voices heard as lawmakers mull new policy initiatives to bolster the tech sector.
"Give us your input about what you think about the priorities for how to go forward," Pelosi says.
Tapping big data can expand financial inclusion for all Americans
At Treasury, Lew describes efforts to tap into unconventional sources of data to encourage financial inclusion. Consumers who don't have a substantial credit history, for instance, often struggle to obtain financing for major purchases like a home, even when, by other measures, they might be a fine candidate for a loan.
"If you don't have a history of having credit cards, right now establishing yourself and getting a mortgage is almost impossible," Lew says.
But it doesn't have to be that way. Bringing in more data points -- such as a consumer's history of paying their cell phone and cable bills on time -- could establish an alternative approach to verify someone's credit-worthiness in what Lew envisions as an alternative FICO score "that hopefully will open the door to financial inclusion for millions of Americans."
"In a way that is a form of big data -- it's taking the different forms of information and asking the question in a different way and getting an answer that's as reliable as the old way," Lew says.