How predictive analytics will revolutionise healthcare
Dartmouth-Hitchcock Health System is using Microsoft's Cortana Analytics Suite and Microsoft Dynamics to create a new type of healthcare. It will use predictive analytics to focuses on prevention, better care and cutting costs.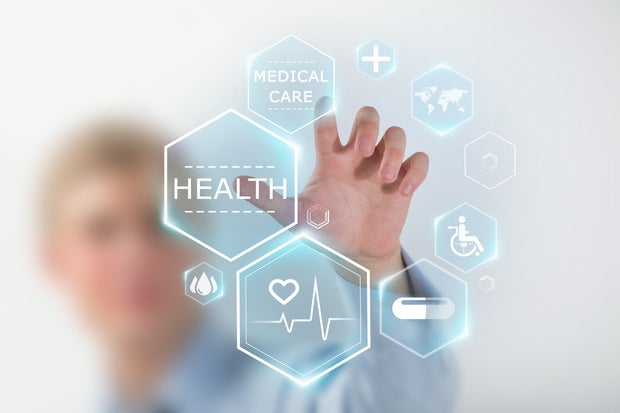 In the bucolic Upper Connecticut River Valley in New Hampshire an academic medical center is working to rewrite the book on healthcare with the help of predictive analytics, wearable devices and the cloud.
"It's important to think about healthcare being on the precipice of what I think of as an industrial revolution," says Dr. Jim Weinstein, president and CEO of Dartmouth-Hitchcock Health System, a nonprofit academic health system that serves a patient population of 1.2 million people in New England. "The current system is not sustainable. It costs too much, is too diffuse and not efficient."
The goal is to improve patient outcomes, reduce costs and deliver more personalized care, Dr. Weinstein says. To get there, healthcare providers must implement technology in a more automated, systematic way.
"Dartmouth-Hitchcock is hoping to be part of, and in some cases lead, this industrial revolution in health and healthcare where we keep most people healthy and out of the hospital and help sick people get out of the hospital faster," he says. "If you think about any technology, we often take things to the repair shop when something's gone wrong. But today, technology allows us to tell people when we need to get service, when our tires are low. We need to do the same thing for people. There's no reason we can't."
ImagineCare aims to improve more than just physical health
To that end, Dartmouth-Hitchcock has brought together a team of experts spanning industries from medicine to retail, entertainment, publishing and hospitality to pilot a new health solution called ImagineCare. Powered by Microsoft's new Cortana Analytics Suite and Microsoft Dynamics, ImagineCare is a coordinated, personalized solution that encompasses physical, mental and emotional health.
ImagineCare is fed with data from wearable and home sensors, health assessments and sensing and ongoing health risk assessments. The connected devices include blood pressure cuffs, pulse oximeter devices and activity trackers like Microsoft Band. The collected data is transmitted to the Azure Cloud via smartphone, where it's pulled into a Cortana Analytics Suite dashboard at a contact center.
Clinical care is paired with advanced analytics and machine learning to create adaptive protocols that take into account electronic health records (EHRs), claims, environmental, socio-economic and other data sets. At the data center, registered nurses with access to each patient's personalized care plan continually monitor patients' health status and potentially serious trends. If there's a problem, a nurse receives an alert and immediately reaches out to the patient and authorized family members via phone call, video chat or secure text -- often before the patient realizes there's a problem.
Patients can get reminders to take medicine and measurements, even exercise, via a dashboard. Authorized family members can be looped in with real-time alerts to health or care plan changes. Taken together, Dr. Weinstein says, ImagineCare will improve patient outcomes, reduce costs and provide an unprecedented level of personalized care.