How Microsoft is using live data to redefine the Office 'document'
No more versions. No more updates. Microsoft is building a dynamic document model where content changes as data changes—and the results can be stunningly visual.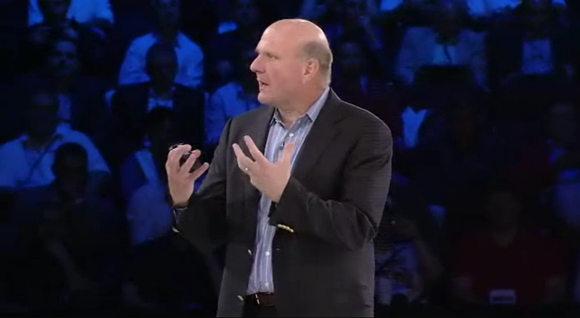 Microsoft is planning an overhaul of our Office documents, weaving live data into the once-static fabric of our Word files and Excel spreadsheets. It's a bold experiment that could kill the very definition of an Office "document"—but it could also spell the rebirth of Microsoft's productivity suite in the age of cloud-driven collaboration.
At its Build 2013 conference in June, Microsoft evangelized tools that will enable app developers to automatically use Bing's search capabilities in documents—for example, they might enhance a travel guide with live demographic information on Belize. And Microsoft's new PowerBI tools, announced Monday at the company's Worldwide Partner Conference, can import data from both public and private sources to provide more up-to-date context in documents.
Both developments reveal a sea change in the way we'll interact with Microsoft Office in the future. In the current regime, you create an Office document, save it, and then email it to a colleague, who quite likely prints it out. Indeed, the documents we create today represent just a slice of information within a brief snapshot of time.
But all this can change once Office begins hooking into living data. Office docs won't simply document the past: They'll also accurately reflect the ever-changing present.
"In the past, people would send around a static spreadsheet or a static PDF, with static data," Kelly Waldher, director of Office 365 product management for Microsoft, said in an interview. "What PowerBI offers with Office 365 are a couple of new elements: real-time updates and real-time data."
Microsoft has connected its SQL Azure cloud database to SharePoint Online, creating shared PowerBI workspaces that partners and coworkers can access, Waldher said. With a live data source powering the document, you can be sure you're getting the most up-to-date information—and therefore the best information to base decisions on. This model assumes that documents will no longer be printed out or archived in a dead, static format, since doing so would rob them of the contextual intelligence that live data offers.
Microsoft understands that its vision will first be enabled within business environments, where enterprise tools can make sense of big data. But it's not hard to imagine a future where a college paper on climate change might feature an interactive map that plots average mean temperatures for various cities. With consumers increasingly turning to the cloud for data storage, people will place less value on older, static documents, and more on up-to-date responses to changing conditions. That preference could extend way beyond Microsoft, and into the greater information ecosystem as a whole.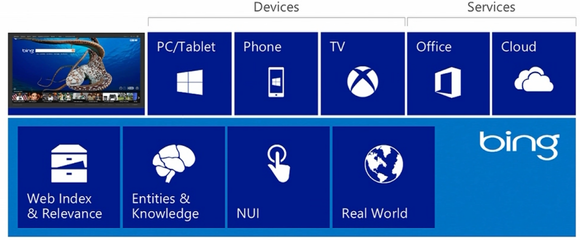 Microsoft sees its Bing search technology as the foundation for a number of capabilities.