How Microsoft is trying--but failing--to court indie game developers
The Windows team is trying to lure developers to the Windows Store with promises of cash and support, with mixed results.
At last week's Game Developers Conference in San Francisco, record numbers of industry players converged to showcase their latest titles. In full force were smaller, independent developers, showing off their indie games on a variety of hardware: Mac and Windows laptops, and iOS and Android devices.
Windows-based devices, however, were conspicuously absent--outside of the Microsoft booth, of course.
This is troubling. GDC is the place where game developers and publishers convene to talk shop, and neither Windows 8/RT nor Windows Phone was a significant part of anyone's conversation. And while the Gaming category was one of the most promising sections of the Windows Store when we took stock earlier this year, we've also seen a sharp, sudden decline in new Windows app releases. This alone should have spurred Microsoft to ramp up its courtship of game developers, big and small.
I sat down with Microsoft representatives at the conference, and I'm confident that the people working on Windows understand how games are a critical component of any healthy app ecosystem. Nonetheless, Microsoft still has hard work ahead. Some indie game developers don't like Microsoft's business philosophy, while others haven't had access to the development tools they need.
Who can resist an 80/20 split?
Financially, it's difficult to understand why developers are shunning Windows devices, as Microsoft offers a more generous revenue sharing agreement than either Apple or Google. Windows app developers get the better side of an 80/20 split after their apps break $25,000 in sales. That's a far more generous arrangement than the 70/30 split that iOS and Android developers receive.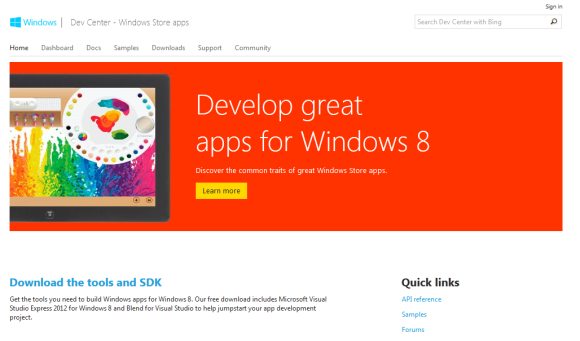 Microsoft also says that the Windows Store is more welcoming than competing app ecosystems because Visual Studio--the development environment for building Windows apps--supports a broad variety of coding languages. And many developers seem to agree: When we talked to the first wave of Windows app developers last year, coders praised Microsoft's tools and developer outreach efforts.
But that sentiment wasn't shared by many indie game makers on the GDC show floor. To find out why, I canvassed the show asking developers what kept them from putting their products up for sale in the Windows Store.
Compatibility problems are easy to solve
Behold Studios makes Knights of Pen and Paper, a game for iOS (and soon Steam) that's built in the Unity development environment. The folks at Behold are open to bringing their game to the Windows Store, but they can't because Windows Visual Studio can't import Unity code--yet. This is a niggling problem for Behold, but it's a huge problem for Microsoft because Unity is one of the most popular tools for small and midsize game developers.