How messaging bots will change workplace productivity
Messaging bots patrolling collaboration platforms such as Slack and startup Kore will lean increasingly on machine learning and natural language processing to automate travel booking, expense management, help desk and other services, experts say.
When a Kore users elects to use Box to exchange a file, the platform will open a dialogue box requesting that users log in with their corporate Box credentials. That credential is encrypted and stored, allowing users to regularly attach Box files without re-entering their information. The same method goes for ServiceNow, Concur, or any of the 200 other apps with which Kore works.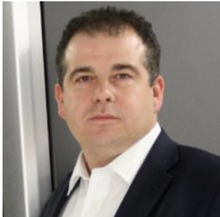 Robin Kearon, senior vice president of channel and alliances at Kore.
Like Slack, Kore employs machine-learning technologies. If a user checks this information routinely, Kore bots will "learn" to question when they would like to see sales forecasts going forward. "There is going to be more learning capability," Kearon says. "You will see the ability to train bots to start doing things."
While many of Slack's 2 million-plus end users use the platform sans IT's involvement, Kore is courting the CIO, CISO or business line leader, says Robin Kearon, senior vice president of channel and alliances. "We're coming to the customer base top-down … because we provide more policies and controls," Kearon tells CIO.com.
The need for a CIO's intervention beyond, say, blacklisting and white-listing apps within these platforms, appears minimal. Moreover, Slack and, to a greater extent, Kore, have a ways to go before making inroads in an enterprise market where most workers still rely heavily on email.
But Coronges, along with Underwood and Kearon, say users will increasingly prefer a new way to get their work done, one in which they interact with software that, over time, learns to do more tasks on the fly.
IDC analysts David Schubmehl and Vanessa Thompson agree, writing in a research note that such assistive collaboration and productivity tools will become "ubiquitous over the next five years, and will fuel a massive reengineering of the workplace, making it more responsive, agile and able to facilitate data-driven decision making in all areas of businesses."
Previous Page 1 2 3