How messaging bots will change workplace productivity
Messaging bots patrolling collaboration platforms such as Slack and startup Kore will lean increasingly on machine learning and natural language processing to automate travel booking, expense management, help desk and other services, experts say.
In such scenarios, workers are engaging bots to retrieve or enter information or order them to conduct transactions. But the future for these bots is far more promising. As natural language processing improves, bots would "listen in" on Slack users' messaging conversations with colleagues and engage the worker, rather than the other way around, Underwood says.
Here's an example: Suppose you and a colleague are trading messages in Slack about a project. A bot might recognize the project by the context of the typed dialogue and retrieve documents relevant to the project from Box. Or you're griping about a technical issue you will be engaged by a bot that works for ServiceNow's help desk software.
Underwood notes the challenge is refining machine learning and natural language processing capabilities to parse colloquial language and make sense of complex, multi-step requests. Natural language processing "has to get really good so it's not annoying," she says.
Slack's plan has merit, says Gartner analyst Adam Preset, who follows Slack and other workplace productivity and collaboration applications. "One of the typical challenges of any knowledge worker is that your work can come at you from many different directions and doing the work might require 20 different platforms," Preset tells CIO.com. Slack's approach "consolidates all of those interfaces and workflows into one that is a dashboard for work, which is valuable for an end user," Preset says.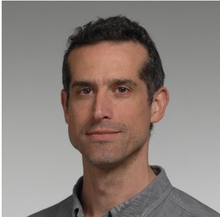 Nick Coronges, CTO at R/GA.
Messaging app explosion paved the way
The growing popularity of bots was preceded by the rise of consumer messaging applications such as Facebook Messenger, WhatsApp and Tencent Holdings' WeChat. WeChat, in particular, resonated with users by integrating in one messaging app services such as sharing video, making in-store and mobile payments, and conducting other activities, (e.g., booking taxis or opening a store). Facebook has followed suit, by allowing consumers to book Uber rides through Messenger.
R/GA CTO Nick Coronges says he sees the same opportunities for knowledge workers within the context of Slack, which will serve as the substrate on which workplace productivity, collaboration and communication happens. That will help eliminate the password jujitsu associated with accessing dozens of workplace apps.
"Wouldn't it be great if applications services were integrated into the messaging platform where I already am?" says Coronges, who has implemented Slack to enable his firm to collaborate and court clients. "If they become a central interface for your users, then Slack is going to be in a really good position to be that," he says.
Messaging bots for the 'top-down' crowd
Slack will soon have company in the burgeoning messaging collaboration market from Kore, a startup founded by serial entrepreneur Raj Koneru, which is launching from private beta in February. Koneru, who has previously founded four other companies, conceived the idea for the company in 2013 after he noticed that enterprise workers were using consumer messaging apps such as WeChat and WhatsApp to exchange sensitive corporate information. He believed there was an opportunity to provide employees the same ease of use of messaging as the consumer apps, but with the fine-grained controls and policies that mitigate corporate risk.