How messaging bots will change workplace productivity
Messaging bots patrolling collaboration platforms such as Slack and startup Kore will lean increasingly on machine learning and natural language processing to automate travel booking, expense management, help desk and other services, experts say.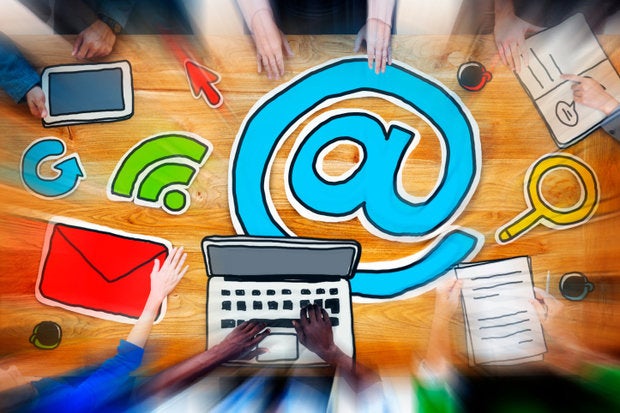 It's a familiar story to perhaps every knowledge worker suffering software fatigue and frustrated by the inefficient task of switching between different applications to manage information and collaborate with colleagues. Work is perhaps the one place where "there's an app for that" is viewed as burden rather than a bastion of efficiency.
Now imagine a single messaging interface where software automates many of these capabilities on your behalf, serving as virtual concierges to your digital life. If Slack's grand plans come to fruition, application makers will create messaging chatbots that will book travel, serve documents, explore sales leads, on-board employees and resolve technical challenges for corporate workers. These bots engage people in surprisingly real conversations approximating human dialogue.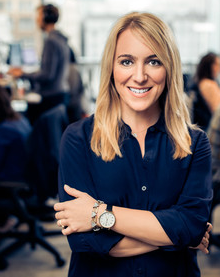 April Underwood, head of product at Slack.
"Imagine if [employees] can interact with those applications apps inside of Slack with a messaging interface that is as simple to use as having a conversation with their coworkers," April Underwood, Slack's head of product, tells CIO.com. "That starts to paint a picture of the world in which using more applications at work doesn't create this big learning curve and a burden for teams."
The idea that bots could one day steer collaboration isn't so far-fetched. Facebook's M is a virtual assistant within its Messenger product. Google is reportedly incorporating chatbots into a new messaging app. A perusal of Medium shows several software design and development experts are keen bullish on the bot-as-an-intelligent-assistant-in-messaging concept.
Rise of the bot machines
If you've used Slack, you've already used a chatbot. Slackbot is a virtual host designed to help you get up to speed with Slack. The software welcomes new users with this message: "To make things easier for your teammates, I can set up a few personal details for you." The software goes on to guide users to enter their profile information, including a last name, photo, and phone number.
Now imagine a version Slackbot for the all of the 150-plus apps that integrate with the collaboration platform. That's the ideal Underwood was shooting for when her team in December launched Botkit, a framework that enables developers to authenticate apps to a team and program the sending, receiving, and processing of messages with the Slack API.
Slack expects that developers will use Botkit and the Slack API to write bots for the applications knowledge workers regularly consume. So a user planning a business trip could engage a Concur bot that helps them navigate the process, asking questions and filling out forms for the user. A sale professional might command a Salesforce.com bot to find new leads or calculate quotas. Birdly, an expense report tool, already uses a bot to help users file their expense reports within Slack.