How JLL is preparing itself for real estate IoT data explosion
The real-estate management firm will look to utilise sensors and IoT for three main use cases: managing infrastructure, utilisation of space and total employee experience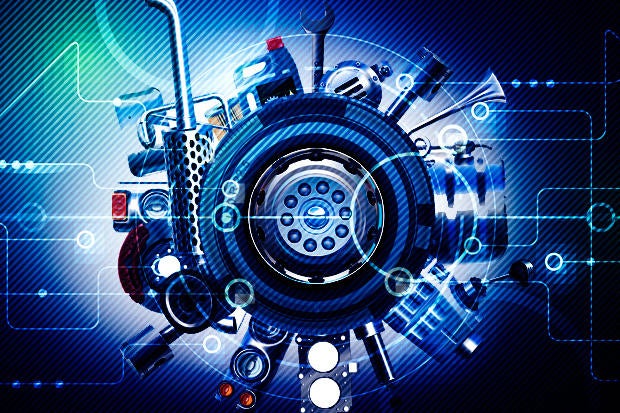 Jones Lang LaSalle (JLL) - one of the largest real estate management firms in the world with revenues of nearly $6 billion in 2015 - is setting itself up for the explosion of data that will come from its corporate clients embracing the internet of things (IoT) across their massive commercial real estate footprints.
JLL's IoT use cases are clear but also complex, centring around the installation and management of sensors across massive corporate real estate portfolios. It is the sort of thing that keeps Edward Wagoner, global CIO for corporate solutions at the American firm, up at night. "I had an all day meeting yesterday and have another today on IoT," Wagoner told Computerworld UK. "It is going to explode the data sets we have."
JLL will look to utilise sensors and IoT for three main use cases: managing infrastructure, utilisation of space and total employee experience. This could range from smart management of office energy consumption, to meeting room utilisation metrics. The latter is the most ambitious, with the eventual aim being a "data driven office" environment where employees that are increasingly used to co-working spaces have more control over what assets they use in real time.
While all of these use cases will bring greater efficiency - and significant cost savings - to client, Wagoner is aware that the investment required in the underlying systems is significant.
For example, Wagoner recently ran a proof of concept on a small 10,000 sq ft space to prove out what sort of infrastructure will be required for these IoT use cases. "The amount of data from the sensors filled up a laptop a day," he said.
Wagoner explained that he uses the laptop comparison "because executives can't wrap their head around terabytes but they understand laptops and now you have put that into a cost perspectives of buying laptops they can see that it's a lot of data".
For the time being Wagoner is concentrating on putting JLL in the best possible position to manage this explosion of data, "so we are looking at data lake and unstructured data".
JLL is also embracing the cloud, while maintaining some on-premise storage for its more heavily regulated clients. Wagoner admits that the "preference would be to go all cloud for this because of the volume of the data, rather than building out servers".
Then, to put these new advanced metrics into the hands of its corporate clients JLL will turn to Tableau for data visualisation, a vendor it has become very familiar with over the past few years.
Data visualisation
Wagoner recognises that the end users in corporate real estate aren't traditionally tech savvy, so the data visualisation capabilities of analytics software vendor Tableau has been coming in handy for its account managers for several years now. Tableau visualisation even forms a key component of the company's RED analytics suite, which was made available to clients in June 2015.