How IT supports sales at 3 large companies
Sales are the lifeblood of any business. And IT can play a pivotal role in what happens before and after the sale – that's what happening at Salesforce, Northwestern Mutual and DocuSign.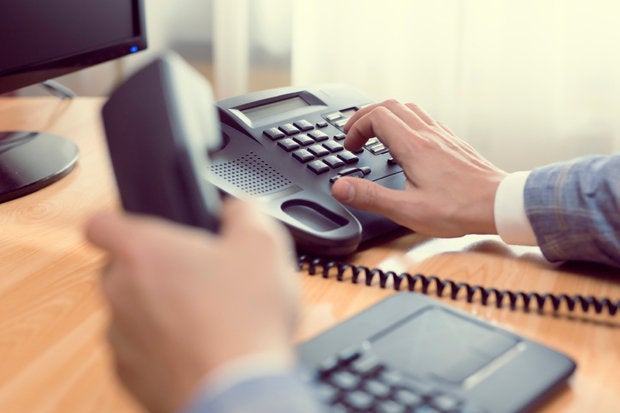 Supporting the organization's sales department is one of the best ways that IT leaders position themselves as strategic contributors. What does that contribution look like in practice? It starts with learning what sales people do and what their challenges are. The next step is to streamline, automate and equip them with tools to make them more productive.
Justifying the cost of specialized IT support for sales is easiest in companies that have complex and large value sales. In addition to long sales cycles, complex sales often involve intricate contracts and multiple stakeholders. Managing all of this information can be frustrating for sales professionals. Learn how three technology executives enable sales with better technology and processes.
The concierge and sales coach: adding value to sales at Salesforce
Salesforce.com has quickly become a major player in CRM. The company's extensive customer list includes American Express, American Red Cross, Delta Air Lines and GE. Salesforce sales representatives offer sophisticated software and interact with numerous stakeholders while selling and serving a customer. Enter the Salesforce IT group to smooth the path.
"We built the Sales Coach for Salesforce to help our sales professionals become more effective," commented Greg Gsell, director of Sales Cloud Product Marketing at Salesforce. "This app helps new sales staff get up to speed and learn how to work effectively with different buyers," Gsell says. "This addition also makes it easier for experienced sales professionals to quickly get up to speed on new products," he says. The sales coach app was first developed for internal use at Salesforce a few years ago and has since become integrated into the product.
"Working with customers and prospects considering competitors is a recurring challenge in sales. Our technology eases that situation," Gsell says. "A newly added tool makes it easy to write a quick request and get specialized help in addressing a specific competitor," he says. The ability to quickly access support from other parts of the company means sales professionals can get the answers they need to close sales.
Providing simplicity and just in time information: supporting sales at DocuSign
Do you still print PDF contract files, sign them in pen and then send them out for processing?
DocuSign, established in 2003, provides online contracts where buyers and sellers can sign off on digital contracts. DocuSign is widely used in the real estate industry and other sectors.
Eric Johnson joined DocuSign in 2014 as CIO and immediately started to learn the organization. "I started here by emphasizing listening. Listening to and learning from the business is important in serving sales and other parts of the company. I see myself as a business person who knows how to use technology to solve problems," Johnson says. "I use the following principle to guide my approach: Avoid falling in love with the technology: it will disappoint you. It matters what you do with it once you get a new system in place," he says.