How design thinking drives Marriott's digital strategy
The world's largest hotelier refreshed its mobile application to follow guests through their stay.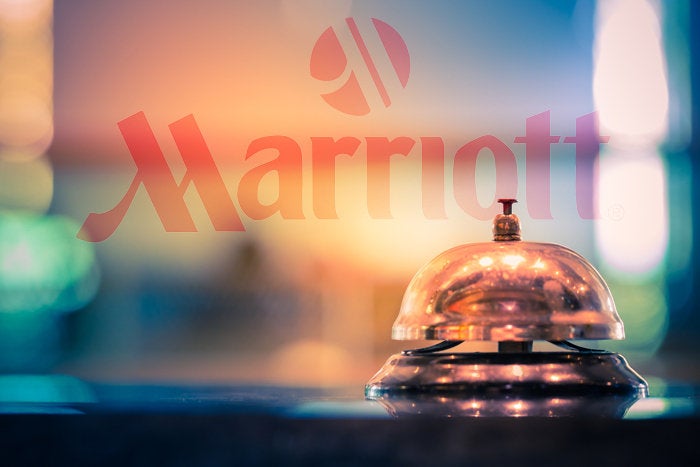 Marriott International has overhauled its mobile application to emphasize personalization and guest services, underscoring the fact that millennials are driving companies to put digital natives at the forefront of their software development process. The hotelier has embraced design thinking for the digital era, a key strategy in a competitive industry loaded with choice, including Airbnb and other home-sharing startups.
"Where you're going to win the game is in the stay itself," says George Corbin, the hotelier's senior vice president of digital. "You can do the best job you can to build a great website and great app for the booking experience but the stay is going to be the arbiter on whether you come back or not."

Marriott
Marriott is playing from a strong position after acquiring Starwood Hotels & Resorts Worldwide last year for $13 billion. As the largest hotel chain worldwide, Marriott now operates 30 brands, including 6,000 hotels and 1.2 million rooms in 110 countries worldwide. Yet the hospitality industry has reached a crucial inflection point as purchasing power from millennials (Generation Y) and later generations is gradually eclipsing that of Generation X and Baby Boomers.
Our (upwardly) mobile millennials
Corbin says that many millennials, which Boston Consulting Group says will constitute 50 percent of the U.S. workforce by 2018 and account for half of all travel purchases by 2020, prefer to book travel online or through their smartphone. And whether it's classic rival Hilton Worldwide or new challenger Airbnb, competition remains only a click away, as Corbin and his digital team know full well.
To curry favor with millennial travelers, Marriott has personalized its mobile application so that its home screen content changes to reflect a guest's stay journey. A mobile app user with no trips booked will see the booking bar on his or her home screen. But the content gets interesting after you book a stay.
In the run-up to a trip, the home screen will display any reservations you have made through the app. And the content offerings expand on the day of the trip, with the home screen showing content related to the hotel, including a map and directions, as well as buttons to check-in and make service requests. For example, a simple thumb tap will allow you to request more towels or extra pillows, for that hotel location.
When you check in using the app you can request room upgrades and receive notification it has been fulfilled before you arrive. The app is currently available for iOS devices; Marriott plans to release an Android version later this year.