How data finds the truth -- in baseball and in business
Speaking at the NetSuite NYSE Disruption Summit at the New York Stock Exchange, baseball luminaries Bill James and Billy Beane talk data, truth and the new frontier for sabermetrics.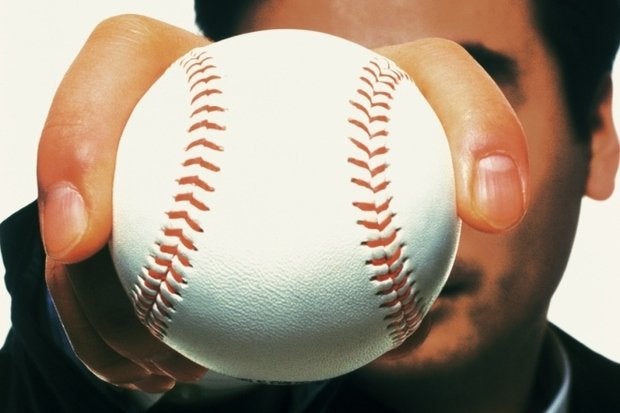 If there is one thing Bill James wishes more people understood about sabermetrics — the method of empirical analysis of baseball that he had a prominent role in pioneering — it's that the data is not the point. The point is to use the data like a razor to cut through false convictions to find the truth.
"The reason that understanding is so difficult to build in baseball is that there's an entire industry of people selling nonsensical ideas about the data all the time," James says.
If a broadcaster tries to tell you how a batter performs against left-handed pitchers on Tuesday nights under a full moon, James advises shutting the sound off.
"All the stuff they tell us during a broadcast is actually a measurement of nothing — meaningless measurements that form an entire universe," he adds.
Billy Beane, the general manager and minority owner of the Oakland Athletics baseball team agrees.

From left to right: Billy Beane, Bill James and Fred Studer, CMO of NetSuite. Credit: NetSuite
"There's so much noise around it and everyone has an opinion," Beane says, noting that he doesn't watch his team play because he gets too emotional.
Instead, Beane studies the data after the fact, saying that gives him the ability to make rational decisions based on the data.
Winning an unfair game
Beane's predecessor as GM, Sandy Alderson, laid the groundwork for the A's use of sabermetrics principles to guide its hiring, but it was Beane and his front-office staff that showed the world that the right data could allow a team with a small payroll to identify underpriced talent that in turn could allow it to compete toe-to-toe with some of Major League Baseball's biggest-spending teams. As a result, Beane was the subject of Michael Lewis' 2003 book on baseball economics, "Moneyball: The Art of Winning an Unfair Game." In the 2011 film based on the book, actor Brad Pitt played Beane.
"I'm a former player, allegedly, if you saw my stats," says Beane, who between 1984 and 1989 played as an outfielder for the New York Mets, Minnesota Twins, Detroit Tigers and Oakland Athletics. "I was judged the traditional way: the eye test. I was measured by skills that weren't really relevant to playing the game."
"I was a misjudged asset in my own career," he adds. "Then the whole world opened up to me. [Sabermetrics] turned the world and the game into a mathematical equation that was easy to understand. And now sports teams are trying to hire the same people that NetSuite wants to hire, that Google wants to hire."